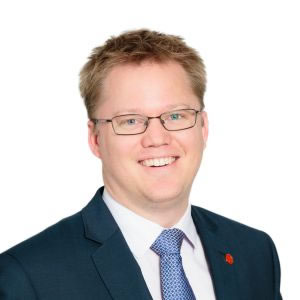 The abundance of information available to lawyers today has increased the risk of overlooking crucial information or a conflicting relationship, a technology GM has warned.
Benjamin Balk, the general manager of product and marketing at SAI Global, suggested the legal market was becoming increasingly complex, meaning manual information-gathering processes could overlook crucial data.
"The internet age has also seen a dramatic increase in the amount of information available. Now, there's almost too much information," he said.
As an example, he cited potential conflicts of interests arising due to multinational relationships or complex company structures.
"If you haven't got all of the information around that company that you're looking to act for, and haven't understood all the interrelated parties, you might find that you've got a conflict that you don't know about. This is becoming more of an issue with some of the acquisitions by global players," he said.
As another example, he pointed to lawyers working on securitisations for major institutions, who may have 200-plus pages of ASIC and PPSR reports to comb through for risk factors.
"If you failed to collect all the securities information, you might miss something vital in the risk of that organisation when you're doing the recommendation for your client," he said.
By contrast, electronic tools such as SAI Global's Dynamic Company and Securities Report could streamline search processes and highlight key relationships.
"Even if you looked at the way people worked 40 years ago, there would have been staff searching physical microfiche records at government registries and offices to get access to information to support their process, which then had to be manually compiled and handed up to someone," Mr Balk said.
"Now it's all available online – you can get access to all the registry information in a single source. That significantly changes the speed of how people access information and work with it," he said.
Nonetheless, he suggested lawyers were unlikely to ever be displaced by automated processes.
"Technology can not remove the art of the law," he said. "The subject matter expertise that exists with practitioners is vitally important – but how can you speed up some of the information aggregation processes and sourcing of information so that they have more efficiency in what they do?" 
In addition, he cautioned firms on the risks involved in storing or accessing information electronically.
"Thirty years ago, people had their client files held in a fire-proof safe on a physical premises," he said. "That meant you at least had to break into the building and crack the safe to get access to that information.
"Now, with everything being stored electronically, there are elements of client information and confidential client information that is out there in cyberspace."
He pointed to recent hacking scandals at Ashley Madison and Sony as an indication that even large organisations were not immune from security breaches.
Insufficient security around information storage can also open a firm to risk, he warned, particularly if information is being sent off-shore and thus subject to different jurisdictions.
Like this story? Subscribe to our free newsletter and receive Lawyers Weekly every day straight to your inbox.