Lawyer weighs in on union debate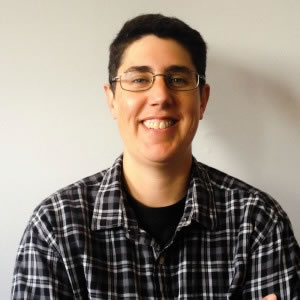 Threats to unions and freedom of association will feature at this year's Ron McCallum Debate.
The upcoming debate, which will take place on 6 October in Sydney, features Michael Harmer, the founding partner Harmers Workplace Lawyers, and industrial relations academic Professor Ron McCallum.
Organised by the Australian Institute of Employment Rights (AIER), this year's debate will examine the potential impact of the Trade Union Royal Commission on the union movement.
"Unions and employer organisations have important roles to play in Australia's workplace relations system, our society and politics," said AIER's executive director, Clare Ozich (pictured).
"However, freedom of association is under increasing threat; in the workplace and more broadly."
Ms Ozich said the last few decades of industrial relations reform have moved the system further away from workers acting in their collective interests towards a more individualised system.
"Coupled with the decline in union membership along with the union movement's recent scandals, our industrial relations system risks becoming increasingly unbalanced," she continued.
 "The trend towards insecure and fragmented work is a further barrier to the exercise of freedom of association rights for many workers. There are significant social and economic consequences of reducing the ability of workers to act collectively," concluded Ms Ozich.
"Both the OECD and the IMF have acknowledged the decline in unionism is related to growing inequality."
The debate will investigate the decline of unions and collectivism, and discuss whether Australian society still values freedom of association.
Questions up for debate include: 'Is collectivism still a core principle for our modern industrial society?'; 'To what extent does the union movement itself and the decline in unionism pose a threat to freedom of association?'; and 'What are the potential implications from the current inquiries into various aspects of the workplace relations system for freedom of association?'
Other speakers at the debate are: Michele O'Neil, secretary of Textile, Clothing and Footwear Union of Australia; Stephen Smith, national IR director, Ai Group; and Keelia Fitzpatrick from the Young Workers Centre.
Like this story? Subscribe to our free newsletter and receive Lawyers Weekly every day straight to your inbox.