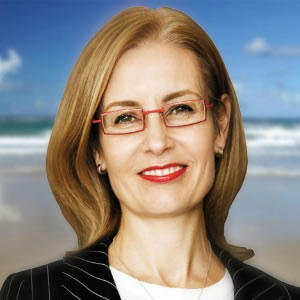 Gabrielle Upton, the NSW Attorney-General, has said she has "full confidence" in the Director of Public Prosecutions, following harsh criticism by a senior judge earlier this week.
Acting Justice Robert Shallcross​ Hulme attacked the Office of the Director of Public Prosecutions in a judgement on Tuesday.
"I have now been or acted as a judge of this court for over 20 years, and I never cease to be surprised at the extent of the incompetence or the inefficiency within the Office of the Director of Public Prosecutions," said Justice Hulme.
The veteran Supreme Court judge said the murder trial involving Brothers 4 Life leader Mohammed Hamzy had been delayed because the ODPP did not produce evidence in a timely fashion.
"It seems clear that the arraignment judge in the future can have no confidence whatsoever in any statements by the Crown that a case is ready for trial," he said.
"Such statements might be correct; but if so, it will be purely a matter of chance."
On Thursday Ms Upton's (pictured) office said: "The Attorney-General has full confidence in the Director of Public Prosecutions."
The DPP Lloyd Babb SC replied to Justice Hulme's comments, saying: "His Honour's comments are not a fair representation of the performance and dedication of the numerous hard-working lawyers who have worked on behalf of this office over the last 20 years."
Mr Hamzy, the co-founder of the gang Brothers 4 Life, was arrested in November 2013 for the alleged murder of gang member Yehye Amood in 2012.
The ODPP only supplied crime scene photographs and other documents in the last two weeks, despite having the materials since January.
According to Justice Hulme, one of the ODPP's statements "was calculated, perhaps inevitably, to embarrass the solicitor for Mr Hamzy who, in consequence, has taken the view that he can no longer appear".
Justice Hulme accepted that Mr Hamzy will need to brief a new solicitor. The case, which was due to start on Monday, may now be delayed until next year.
Like this story? Subscribe to our free newsletter and receive Lawyers Weekly every day straight to your inbox.