High Court ruling on gene patent 'very narrow'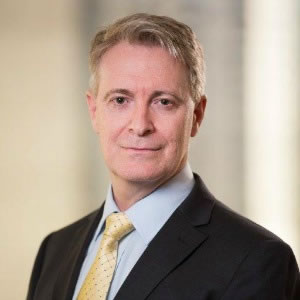 The High Court's decision to reject the patent of a breast cancer gene will have little bearing on the commercialisation of diagnostic genetic tests in the future, according to one patent attorney.
The ruling, handed down on Wednesday, essentially prohibits the patenting of human genetic sequences.
However, Dr Grant Shoebridge (pictured), a partner at Shelston IP and former breast cancer researcher, argued that the decision will not affect patents that are specifically directed at the methods of doing diagnostic tests.
"The only claims that were invalidated by this decision were claims that were directed to DNA sequences per se," he said.
"We will have to see how the patent office is going to consider this decision. However, one reading of this decision is that it is very narrow."
Before the decision was announced, Dr Shoebridge said his main concern in relation to this case was that it would be too broad and affect patents involving other naturally occurring biological molecules, such as proteins.
But now, he said: "I don't think it does. There is nothing specific in here that says that it does."
Dr Shoebridge said any companies with patents on isolated naturally occurring genetic sequences may well see those claims invalidated.
However, he said that the majority of patents being filed relate to the "use of sequences" rather than the sequences themselves. This means that many patents relating to genetic tests may not be restricted by this ruling.

In the decision, the High Court unanimously ruled to invalidate a gene patent held by US company Myriad Genetics since the mid-90s.
The patent includes the isolated BRCA1 gene, associated mutations and the use of the genetic sequence for breast cancer diagnosis.

The BRCA1 gene test relates to 80 per cent of hereditary cases of breast cancer and ovarian cancers.
The High Court decision hinged on whether the gene sequence and its use in diagnostic tests represents 'information' or an 'invention'.
Maurice Blackburn acted for Brisbane cancer patient Yvonne D'Arcy, who brought action against Myriad. They argued that ownership of the gene patent could stymie research into new treatments for genetic diseases.
Ultimately, the High Court overturned the previous decision of the Full Federal Court in 2013 by holding that the invention claimed was not a 'manner of manufacture' as described in the Patents Act 1990.
The High Court decision is similar to a decision reached by the US Supreme Court in 2013, which found that isolated DNA found in nature was not patentable.
Getting the story straight
Dr Shoebridge said a great deal of "misinformation" was being spread about the implications of the ruling, namely that diagnostic tests will now be cheaper.
"[But] this decision will have no bearing on companies patenting diagnostic tests," he argued. "You can still do it."
Companies and clinics working with cancer patients may still have to pay a licensing fee to the inventor of a diagnostic genetic test following this ruling, according to Dr Shoebridge.
"Another piece of misinformation that is going out there is that this decision represents a boon for medical researchers who no longer have to worry about infringing patents," he continued. "Ridiculous! That's so inaccurate."
Researchers can use patented gene sequence information without paying a fee to the patent holder under a recent safeguard added to the Patents Act 1990.
"Moreover, the fact of the matter is that companies like Myriad never enforce their patents against researchers," Dr Shoebridge said. "That is absolutely clear. There is no litigation in that regard over the past 30 years."
With the patent, which expired in August, Myriad Genetics could have legally charged a very high licensing fee to anyone using the test. However, they did not succeed in commercialising their discovery in Australia, in part because they did not enforce their IP rights. 
According to breastcancer.org, BRCA1 tests cost US$300-$5,000 in the US, depending on the number of sequences being tested.
Myriad offered to gift the gene patent to the Australian people in 2010. Critics argued that this was aimed at heading off a legal challenge in Australia.
However, Genetic Technologies (an Australian company that licensed the gene patent rights from Myriad) argued that, contrary to popular belief, the company would actually "materially benefit" from any scaling back of genetic patent rights as they were paying a fee where other companies were not.
There are estimated to be around 30,000 genes in the human genome, which was sequenced in its entirety in 2003. Around 20 per cent are patented by private companies, the government and individuals, according to the American Medical Association.
Like this story? Subscribe to our free newsletter and receive Lawyers Weekly every day straight to your inbox.