Dire job market prompts internship rethink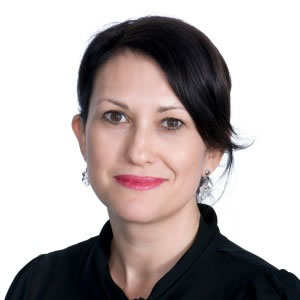 As job prospects for graduates worsen, one global firm plans to pay law students for electronic tasks in a new take on interning.
Norton Rose Fulbright's initiative lets law students as early as second or third year gain experience doing task-based activities remotely via an electronic platform.
NRF's head of insurance Tricia Hobson (pictured), the originator of the idea, said the firm hoped to give students an edge in a difficult job market.
"We see in the paper so often about how many uni students are coming out and can't get jobs. We at least want to give as many as we can a fighting chance to earn some money and earn some great qualifications."
Ms Hobson was surprised no other law firms offered a similar program, suggesting many took a traditional approach to student work.
"There's the old-fashioned, intern-type approach to dealing with students, where they come in for free and work for a day or so, but no one had really thought about being able to provide them with paid work."
According to Ms Hobson, the program offers students the chance to work for an international firm and improve their full-time job prospects in the long run.
"If they stick with our program, by the time they graduate they've had two, three, four years worth of experience, and that puts them in a great stead to either move in to a job with us, or somewhere else, with some really good experience and earning money along the way," Ms Hobson said.
Students who participate in the initiative work from home on a job-by-job basis on tasks such as researching, drafting chronologies, summaries of evidence and summaries of pleadings. All work completed by the students is checked by NRF lawyers before being provided to the client.
Ms Hobson said the program was also a way to re-assign tasks to people with the appropriate skill set to ensure that all employees are used to the best of their abilities and clients get value for money.
"[It was] designed to make sure that the right type of work is being done by the right level of experience. It benefits everyone – all the solicitors at every level and it also benefits the client who should be paying a particular rate for particular levels of expertise for tasks."
After the initial call for interest for the five positions was sent to law schools across Sydney, NRF received 190 responses in three days.
The firm is looking at expanding the program into other practice areas and other offices such as Perth and Melbourne.
Like this story? Subscribe to our free newsletter and receive Lawyers Weekly every day straight to your inbox.