Nationals pose big competition but face major risk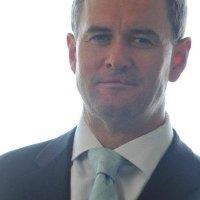 National firms are seen as the most threatening competitors of both boutiques and other nationals, but the increase in competition puts them at risk.
Speaking with Lawyers Weekly, consultant Ted Dwyer from Dwyer Consulting said boutiques are starting to fight for the same work as national firms, positioning nationals as their major threat.
"For boutiques, the biggest competitors would be other boutiques and national firms," Mr Dwyer said.
"The work that the boutiques are competing for is the same work often that the national and mid-tiers are competing for."
Lawyers Weekly recently conducted a survey of ALPMA members which, while not statistically significant, flagged some interesting trends.
Respondents who work at boutique firms selected nationals and boutiques as the biggest competitors almost equally (41.3 and 45.7 per cent respectively), highlighting the pressure in that sector.
However, with great competition also comes great risk, Mr Dwyer warned.
"The work that the boutiques and the nationals are doing is commoditising. What that means is the price for those services is dropping, as is the profit from the services, which means that you have to deliver those services differently in order to survive."
He added: "So if we look at the boutique firms and the mid-tiers, I would say that space is becoming far more competitive."
Mr Dwyer said national firms are facing a challenge in coming years as competition increases.
"The highest-risk firms are the national firms, because it's become so much more competitive and the work they're doing is commoditising more rapidly than other types of work."
In the Lawyers Weekly survey, few respondents nominated global firms as their competition.
Of the respondents from national firms, 11.1 per cent selected global firms as their biggest competitor and no boutique lawyers or sole practitioners selected globals as their biggest competitor.
Mr Dwyer believes these firms operate at a different level from other Australian players.
"The global firms are entrusted with the work requiring the highest level of specialisation, the highest level of scale, the highest level of risk," he said.
"The work that all the global firms are after is from large multinational organisations with deep pockets, and those clients do gravitate towards those firms for that type of work."
When asked what they see as firms' biggest competitive advantage, existing client relationships was the winner with 28.7 per cent of respondents picking this answer.
A large pool of resources was next with 14.78 per cent selecting that option, then innovative practices with 13.04 per cent and brand power with 12.17 per cent.
Like this story? Subscribe to our free newsletter and receive Lawyers Weekly every day straight to your inbox.