DLA embarks on aggressive corporate strategy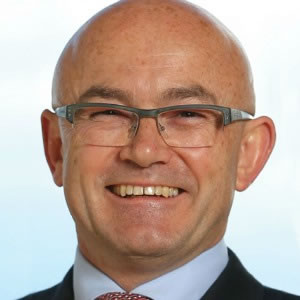 Global firm DLA Piper has beefed up its corporate team over the past 18 months, pursuing at least six high-profile lateral hires.
The firm hired partner Bryan Pointon from Gilbert + Tobin two years ago as their head of corporate in Asia-Pacific.
Around the same time, the firm brought on board partner David Ryan from Ashurst.
Mr Pointon arrived with a mandate for expansion, recruiting the heads of practice at a number of big-name firms.
Grant Koch, then-Allen & Overy's head of private equity, joined DLA in April while former Corrs Melbourne workgroup leader David Hallam came over in August and James Philips joined from Minter Ellison in August.
The firm also picked up the corporate practice – comprising three partners, 10 lawyers and support staff – from Perth boutique Hardy Bowen.
Internal promotions have also been part of the growth plan, with Joel Cox in Melbourne and Lyndon Masters in Brisbane making partner.
While the number of corporate partners has not changed dramatically, partly due to internal team movements - from 15 to 18 in the past 18 months - Mr Pointon suggested the calibre and reach of its corporate team has "undergone a transformation".
Mr Pointon told Lawyers Weekly the new-look practice would bring the Australian branch in line with DLA's global offering.
"If you look at DLA Piper globally, it's the largest law firm in the world. A huge part of its practice is corporate," he said.
"In Australia, that wasn't matched, so we did need to grow the corporate practice in Australia. There was a mismatch and we've gone a long way to correct that."
In his view, the "disrupted market" in Australia has made lateral hiring an easier proposal.
"Last year, there were 220 partner movements from the top eight firms. It's a market in which if you have the right, compelling business proposition, you'll attract leading lateral partners from other leading firms."
Nonetheless, DLA Piper has been a victim of these movements as well as a beneficiary.
In the past six months, DLA has lost its former head of contracts, commercial and distribution practice Judith Miller to Wrays, as well as real estate partner Tim L'Orange to Mills Oakley.
Between April and August 2014 alone, at least seven partners defected to other firms, including former Melbourne managing partner Peter Monk who joined Hive Legal.
According to Mr Pointon, however, 24 partners have joined the firm in the past 24 months.
His expansion plans are far from over, with more growth for the corporate practice on the horizon.
"Watch this space," he said. "I think there's going to more enhancement of our offering in Australia." 
He pointed to the recent success of the Link IPO, the largest IPO in Australia this year, as a tribute to the corporate practice's strength.
Editor's note: the original version of this article accurately reflected the interview carried out by Lawyers Weekly. Factual corrections were made to this story based on updated information from DLA Piper.