Regions face severe lawyer shortage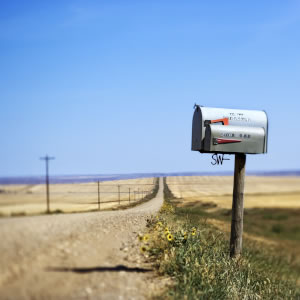 A senior member of the Law Council of Australia has warned a significant number of people in rural Australia have no access to private practice lawyers.
LCA executive member Morry Bailes said there are so few private practice lawyers in some regions, many people are forced to rely on Legal Aid.
"Legal Aid lawyers can only do so much and there's a hope that the private profession, funded by Legal Aid, can do some of the work," he told ABC Rural.
"If, for example, there are insufficient members of the private profession, or the private profession are doing private paying work, then people can miss out."
Mr Bailes cited a combination of poor salary packages, resources and a lack of career opportunities as deterring lawyers from practising in these regions.
He called for the government to support an incentive program or HECS-HELP relief to encourage regional practice.
"Whilst there have been state-based incentive schemes throughout Australia, to our knowledge, there is only one state-based incentive scheme currently operating and that's in Tasmania," he said.
Citing the burden on the public system, he suggested incentives made economic sense.
"It's a false economy not to provide incentives for lawyers to get on the ground, because ultimately it impacts the functioning of the justice system," he said.
Alternatively, he suggested rural communities could be served by technology or online access to legal services.
A 2011 budget submission by the Law Council of Australia to the federal government called for the government to undertake a number of initiatives to promote rural areas.
These included a waiver of fringe benefits tax liabilities, monetary allowances for relocation to the country or bonuses for remaining in these areas, repaying HECS-HELP liabilities for rural practitioners and funding increased non-metro Legal Aid or PLT places.