Law Society NT slams proposed sex offender registry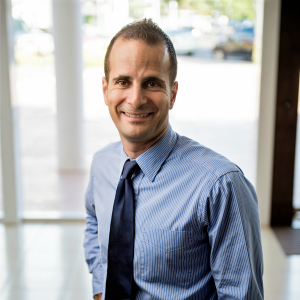 The Law Society Northern Territory has raised concerns over a proposal to make convicted paedophiles' details available online, arguing that it poses risks to victims and families.
The Northern Territory government has committed to creating a publicly accessible website listing the names and details of child sex offenders and child homicide offenders.
The territory parliament is considering the Sex Offender and Child Homicide Offender Public Website (Daniel's Law) Bill 2015, which will create the legal framework for the website once passed.

Daniel's Law is named after Daniel Morcombe, a 13-year-old boy from Queensland who was murdered by sex offender Brett Peter Cowan.
Law Society Northern Territory president Tass Liveris (pictured) warned that the law would not "improve child safety or reduce suffering".

"There is no evidence that public registers are successful in increasing community safety or reducing the rates of re-offending," he said.
Mr Liveris said an online register poses a risk to offenders, who may have a reduced capacity to rehabilitate and reintegrate into the community, which includes securing housing and employment.

"The society has real concerns that public websites of this nature […] unleash uncontrolled vigilantism," he added.

But a register could also harm victims and families, he continued.

"Victims of crime may well feel shamed by the publication, especially if the offender is a family member," he said.

"Further, the public website may well lead to intra-familial violence and abuse not being reported, due to the wide ramifications for the victim, the offender and the family."

In a small place like the Northern Territory, publishing offenders' details can expose their family to risks, he said.

"Otherwise innocent family members of offenders and victims are likely to experience continued shame and humiliation, simply by being related to an offender."

Mr Liveris said even if victims have the opportunity to make submissions as to why the offender's details should not be published, they may fail to do so for many reasons including limited English literacy, mental health issues and family pressures.

"Protecting our children is the highest priority in the community and so it is important that the procedures we put in place work," he said.
However, the police already closely monitor the movements of convicted offenders, who must comply with long-term reporting requirements, Mr Liveris argued.

"There are available alternatives, [for example] expanding police powers under the private register to enable police to provide information to a concerned person in certain circumstances," he concluded.