Minters boss resists categorisation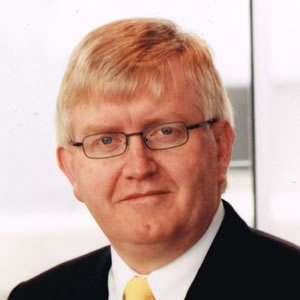 Labelling firms as either national or international misses the point, according to Minter Ellison chief executive Tony Harrington.
Speaking with Lawyers Weekly, Mr Harrington said, "Everybody likes to create buckets, don't they? National, international – we are just in the business of serving clients.
"If our clients need us to do that on a broader scale, we clearly have offices overseas [and] we will continue to be alive to that and build up the capabilities required."
Currently, Minter Ellison has offices in eight Australian cities, as well as a tie-up with New Zealand firm Rudd Watts and presences in London, Beijing, Hong Kong, Shanghai and Mongolia.
While Mr Harrington was open to strengthening the firm's global network, he said Minter Ellison was not currently seeking a merger like that under consideration by Gadens and Dentons.  
"I wouldn't say I'm open to that particular idea," he said.
"We are in the client service business. If that requires us to have capability in different offices that we can't serve through alliances or arrangements then that's what we will do.
"Are we currently in a conversation with another firm about a transaction like Gadens? Absolutely not."
A good year
Mr Harrington said most professional services firms are finding current market conditions "challenging" but that Minters has had a "good year".
Over the past 12 months, the firm's revenue has grown $10 million, compared with $2 million in FY13-14, he said.

The firm does not report its annual net profit, but Mr Harrington said, "if we weren't we wouldn't have a very survivable business".
"I know there is a real interest in the profitability of these firms – I'm trying to ween people off it," he said.
"We continue to focus on the profitability of the practice but the key focus for us is on meeting our clients' needs."

Mr Harrington is feeling optimistic about the coming year, expecting growth "to the tune of five per cent".

"That's our benchmark focus and we think there is every chance we will do that," he said.

Infrastructure and M&A were strong areas throughout 2014-15 and will continue to be areas of continued focus in 2015-16.
"[Infrastructure] is an area of firm strength for us as you may well have seen," said Mr Harrington. "We advised on every port transaction around the country. We've got a very strong construction and projects practice."
Part of Minters' strategy in the past 12 months has been to invest in technology and grow the partnership.
Over the past financial year, Minters has made four lateral hires. On 1 July, the firm made 17 new partner appointments, eight of whom were female. 
Mr Harrington noted that these figures compared favourably with those of large law firms in terms of gender diversity. "They are not bad stats," he said.
The overall proportion of female partners remains low, however, with only 44 female compared with 152 male partners. Senior associates are more even, with 118 women and 90 men.