Poor compliance provides opportunity for firms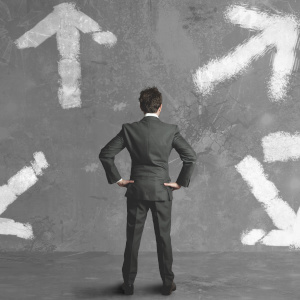 Failures in legal compliance by small and medium-size businesses represent a chance for law firms to grow their client base, according to the CEO of LawPath.
A new report, based on a survey conducted by LawPath, has revealed that small to medium-size Australian businesses are failing to meet their legal requirements in several areas.
More than 500 small businesses completed the survey, of which 40 per cent reported not having employment contracts in place. These included part-time, full-time and casual employment contracts.
In addition, 77.5 per cent of businesses surveyed reported not having workplace policies, such as drugs and alcohol and social media policies, in place.
Damien Andreasen, chief executive of cloud-based legal services provider LawPath, said that for law firms this spells opportunity.
"There are millions of SMBs in Australia and they all need help to understand their basic legal obligations," Mr Andreasen said.
"Small businesses are faced with numerous regulations and compliance requirements imposed by different levels of government, which is often costly and time consuming. The complexity has often meant that many small businesses are non-compliant."
Some small businesses are simply unaware of the legal requirements they need to meet, while others avoid seeking legal advice entirely because of the cost and complexity associated with it, according to Mr Andreasen.
"Most of our customers feel that getting legal advice is time consuming, complex and [that it is] difficult to find the information they need to be compliant. They also associate legal with expensive hourly rates, so they don't prioritise getting the advice they need," he said.
According to Mr Andreasen, the challenge for law firms is to make themselves and the information that SMBs need more accessible and easier to understand.
"Content is king and technology has made accessing information easier than ever before. Law firms simply need to create content that is engaging and easy for SMBs to understand," he said.
Mr Andreasen recommends that every firm should have a resource page filled with high-value, bite-sized pieces of information written in language that is tailored to the SMB audience.