Middle East activity flows into Aus firms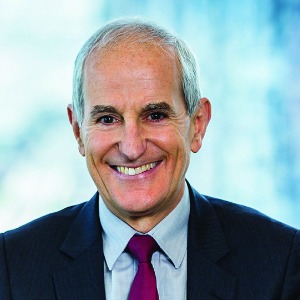 A number of opportunities for Australian lawyers are stemming out of increased economic activity in the Middle East, particularly around education.
Jonathan Silver, Clyde & Co's head of operations in the Middle East and North Africa, told Lawyers Weekly that Middle Eastern markets had experienced a surge in activity in recent years.
"It's an emerging market and there's an awful lot still to be done there," he said. "In particular, we have seen tremendous spending in education and healthcare."
As the middle class grows in these regions, demand for improved health and education facilities has also picked up – trends that could have an impact on Australian companies and legal firms.
"An increasing population means the need for more services for healthcare and far more schools," he said. "There are private schools flocking in from all over the place and that is a huge opportunity for Australia in that area."
According to DFAT statistics for September 2015, exports to the Middle East accounted for $9 billion in 2014-15 – a 5.2 per cent increase on the year prior.
"From a services, technology and goods point of view, there is a lot of potential there," Mr Silver said.
In addition, he suggested traditionally isolated nations – including Iran – could be on the verge of opening their markets.
"I think it's very much on the cards. It might be first or second quarter of next year but it has to happen," he said. "Commercially it has to happen, economically it has to happen and politically it has to happen as well."
This trend would have enormous potential to generate legal work in the region and for trading partners, he suggested.
According to Mr Silver, arbitration is also a growing practice within the Middle East, with Dubai founding an arbitration hub as part of its International Financial Centre.
By contrast, Australia's efforts to establish itself as an international arbitration centre in Asia Pacific have been stymied by the dominance of Singapore and Hong Kong.
Mr Silver suggested any newcomers to the arbitration space had a difficult road ahead, but that Dubai seemed to be enjoying success.
"If you're starting now, you're up against it in trying to compete against the likes of Hong Kong and Singapore," he said.
"But Dubai is certainly moving very rapidly because it is a recognised jurisdiction where people feel more certain about the result they are going to get."
By contrast, Australian arbitrators had to contend with a high degree of competition from well-recognised markets, he warned.
"You have to say, what is going to differentiate me from those centres?" he said. "That's not an easy thing when you're looking at dispute resolution. All you can do is establish something that is relevant to people within the Australian jurisdiction."
In addition, he suggested, the relative stability of the Australian court system made arbitration a less attractive option than in Dubai.
"From Dubai's perspective, it was recognised that the court system wasn't sophisticated enough to deal with the sorts of transactions that were starting to take place in Dubai," he said.
"They had a specific reason for doing it – which is not really the same reason you would have in Australia, which has a much more sophisticated and developed court system."
Establishing Australia as a destination for arbitration could be a half-decade long process and involve substantial investment – but even then success is not guaranteed, he suggested.
"If you have all the elements there – and if there are a sufficient number of disputes that are Australian-related – you will achieve something," he said. "But whether you'll achieve the status you want and whether it'll make the investment worthwhile is another matter."