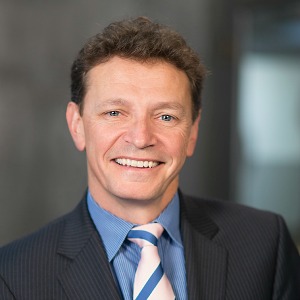 Stressed lawyers often fail to communicate effectively and this puts firms at higher risk of malpractice claims, according to one legal insurer.
Malcolm Heath (pictured), the legal risk manager at legal insurance firm Lawcover, told Lawyers Weekly that communication problems cause almost one in every two professional negligence claims in NSW.
Lawcover, which provides professional indemnity insurance to over 16,000 solicitors in NSW and the ACT, has identified communication breakdown as the cause of negligence claims in 45 per cent of cases. 
Eighteen per cent of complaints are due to documentation problems, while 14 per cent are due to systems problems (e.g. a missed diary entry), 13 per cent are due to not knowing the law adequately and ten per cent fall into other categories. 
Mr Heath's role involves presenting workshops at law firms in NSW on how to avoid professional negligence claims.
In these workshops he asks practitioners to review how they communicate, particularly when they are under maximum pressure within the practice.
"Most practitioners tend to be fairly clear, accurate communicators in the cold light of day," he said.
But when files pile up, client demands increase or the business is put under financial strain, communication often falters, he continued.  
Fundamental skills such as listening, asking and explaining are more challenging in stressful environments. "Simple communications we take for granted can be easily misunderstood [in these circumstances]," Mr Heath said.
Training in communication and emotional intelligence can reduce risk, particularly if strategies are "stress-tested" so that they promote clear communication when lawyers are working under difficult conditions, he continued.

Claims that can arise out of poor communication include an allegation of failure to advise, failure to follow client instructions or failure to define the extent of the retainer effectively, according to Mr Heath.
"In a fast-paced environment, communications can be put under stress and assumptions can be made by both parties," explained Mr Heath.
"When communicating with clients it's paramount for the practitioners to make the time to record contemporaneous file notes and put their advice in writing," he said.
"That's one of our key messages. [It] also helps clarify communication because if the client is in disagreement [..] they can respond to the solicitor."
Reasoning with emotions

The relationship between low emotional intelligence (EI) and professional negligence claims has not been studied in Australia, according to Mr Heath.
However, the "capacity to reason about emotions and emotional information", as EI is defined by Dr John Mayer, is an important part of communicating effectively with clients, he continued.
"We don't specifically look at EI [in our risk management workshops]," he said. "We really look at communication, which may encompass some of those issues, for example, trying to assess how the client feels on arrival or in telephone conversation."

Lawcover encourages lawyers to try to assess "apprehension, stress, anxiety, aggression, impatience, nervousness or skepticism" in the client to identify issues faster, Mr Heath said.

Working in environments where colleagues lack emotional intelligence can be a source of stress in itself, according to Dr Alicia Fortinberry, co-founder and principal at law firm consultancy Fortinberry Murray.

She said women in particular find the lack of empathy in law firms stressful and difficult, but that this was increasingly true for younger men who prefer a more cooperative approach.
"Women's style is naturally affiliative and empathetic, yet women are often put in positions where, in order to survive professionally, they must be internally competitive," she said. "As a result, they may feel isolated and unsupported."
Dr Bob Murray, also from Fortinberry Murray, said recent research indicates that "EI has been oversold by its proponents – especially by those seeking to use it for commercial gain". 
"Nevertheless, being able to recognise and allow for other people's emotions can enormously help lawyers," he said.

Dr Murray said he expects law firms will recruit lawyers with higher EI in the future as a way to better market their services and meet the challenges that are facing the profession.

Dr Fortinberry said it was possible to improve EI but only when lawyers want to change.

"For me, EI is also about admitting you don't always know what's really going for others, and being appropriately curious rather than guessing," she said.
"I find that people in new leadership roles, people who have been given strong management messages about the need to change, are especially open to learning EI concepts and skills."