Law school shouldn't be a 'shopping list of subjects'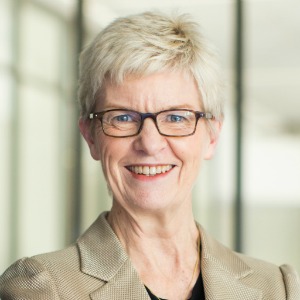 The legal industry needs to start looking at what else should be taught at university to prepare graduates for the current market, according to the UTS law school dean.
Speaking with Lawyers Weekly, professor Lesley Hitchens (pictured) said universities should be changing along with the industry to adequately prepare their students for the current job market.
Prof. Hitchens urged the industry to "have a richer discussion about how we should be preparing graduates, so that it doesn't just become another shopping list of subjects".
"This is a challenge for law schools because on the one hand we are bound by the admitting authorities and the requirements that they have; but we have to think, are there different skills that we may want to introduce or make our students aware of?" Prof. Hitchens said.
"The obvious one is technology. Really helping them to understand better the way in which technology is impacting the profession, but also helping them to be skilled in that area."
Prof. Hitchens said that this is necessary given how technology is changing the way in which legal services can be delivered.
"For graduates who want to practice, they're going to have a range of different opportunities, and some of that might be through these different models of working that technology may be enabling."
The challenge of that is not only helping them become aware of what those different opportunities are but also providing them with the necessary skills and knowledge to be successful, she said.
"It's a broad range of skills, it's not just teaching them how to use IT, but arming them with a broader range of skills about understanding the business environment, being able to analyse data and so forth," Prof. Hitchens said.
"They have to be more highly skilled in a range of different ways."
She added that the industry can't lose sight of the importance of disciplinary knowledge, but that students need to be well-rounded and prepared for the current job market.
"As a university, that academic knowledge is really crucial, but we also want our students to be able to think professionally and practically."
In a final point, Ms Hitchens said it's important to remember that a significant proportion of graduates don't necessarily go into practice.
"They pursue other careers using the skills and the knowledge that their law degree has given them, and it's really important that that's part of the discussion about employment and graduate opportunities."