Law Council urges COAG to act on Indigenous imprisonment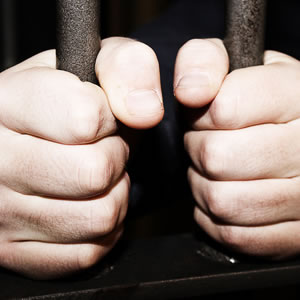 The Law Council of Australia (LCA) has called for Indigenous imprisonment to be put on the agenda of the Council of Australian Governments (COAG).
Currently, 27 per cent of the prison population is Indigenous, while Indigenous people comprise only 2.5 per cent of the population. The rate of imprisonment of Aboriginal people has increased by more than 57 per cent since 2000.
At a national symposium on 26 November, the LCA drew together legal and community leaders to discuss the best approaches to address this crisis.
"It is unacceptable for governments to simply accept the status quo," the LCA said in a release.
"It is time for governments to act, to break the vicious cycle of imprisonment, which is simply getting worse each year and seriously stymieing efforts to overcome Indigenous disadvantage."
A key resolution of the symposium was to have 'reducing Indigenous imprisonment' placed on COAG's 'Closing the Gap' agenda.
The LCA also called for COAG to establish specific targets, including reducing rates and length of imprisonment for Indigenous men, women and youths by 50 per cent within five years.
A wide range of policies and legislative changes were suggested at the symposium. These were focused on reducing recidivism, increasing legal support for victims of domestic violence and reforming laws that disproportionately affect Indigenous people.
The LCA resolved that the government should increase funding for Aboriginal and Torres Strait Islander legal services, abolish mandatory sentencing and 'baseline' sentencing, and direct funding into community youth diversion/engagement programs.
Laws that are in need of "urgent reform", according to the LCA, include driving licence disqualification and custodial sentences for traffic infringement defaults (other than offences involving alcohol); bail laws; and parole policies.