Mega M&A deals crushed IPO activity during 2015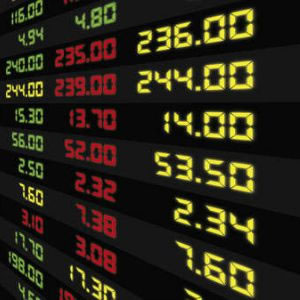 The rise of high-value M&A transactions over the past year has reduced the number of IPOs, according to the head of the global capital markets practice at Baker & McKenzie.
Baker & McKenzie recently released its Cross-Border IPO Index for 2015, which compares cross-border and domestic IPO activity.
Commenting on the index, Koen Vanhaerents said 2015 has been a "reasonably good year" for cross-border IPO, although activity was down compared with 2014.
"2015 was not a year of the mega IPOs but was definitely the year of the mega M&A deals," he said. "There is a correlation there."
"The huge amount of mega M&A transactions has increased substantially the valuation for M&A deals," he continued.  
"A lot of the private equity exits that normally should come to market through an IPO have taken place now basically through M&A deals – trade sales – because the valuations are just much better there than trying to go through a volatile process of an IPO."
This trend has particularly affected the US IPO market, he added.
Return to the norm
Cross-border IPO activity was subdued during 2015 compared with the previous year, but this is because 2014 was an "exceptional year", according to Mr Vanhaerents. IPO activity in 2014 was up almost 20 per cent compared with 2013. 
Broken down by region, cross-border IPO activity in 2015 was strongest in Asia, he continued.
"If we take a look at the 120 or so cross-border IPOs we have seen over the past year, what you see is that the top 10 is really made up of Asian deals," he said.
This trend was largely driven by Chinese companies going to liquidity in Hong Kong in the technology and financial areas, he said.
"There is really one in the top 10 that is not Asian – it is Ferrari, the Italian car maker going to the New York Stock Exchange with almost a billion dollar IPO."
While the Asia cross-border IPO market has been booming, North America saw a decrease in general and cross-border IPO activity in 2015.
One area that remained steady in the US was biotech company IPOs. "Valuations [for biotech IPOs] are substantially higher in the US than in other parts of the world," explained Mr Vanhaerents.
"If we move to Europe, there we really see the cross-border IPOs have dropped off substantially," Mr Vanhaerents continued. "However, the domestic IPO market has been quite strong."
"Then if you move to Latin America, there the cross-border market has really not taken off yet. However, the domestic IPO market this year has shown quite substantial upturn, especially Mexico and Brazil, which is a good sign because 2014 was a very poor year."
Geopolitical tensions
Poor market performance coupled with unrest in various regions has reduced global IPO activity during 2015, according to Mr Vanhaerents.
"Research shows that there are probably five or six reasons for the change, and obviously they are not impacting all the regions in the same way," he said.
IPOs launched in the past six months saw substantial correction in the stock market prices, which has scared off some companies looking to go public, he continued.
The slowdown and potential hard landing in China has also caused some concern across the globe.
"Another element that has played a role is the geopolitical unrest, the Russia-Ukraine standoff, but also the situation in Syria and the Middle East has been reason for concern," Mr Vanhaerents said.