Even national firms need a 'global mindset': KWM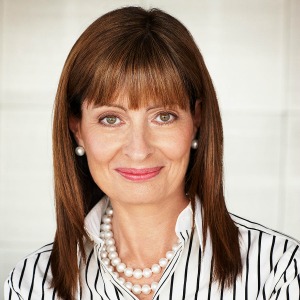 It is important to 'think global' regardless of whether you are a top-tier national or an international law firm, according to King & Wood Mallesons' managing partner in Australia.
Sue Kench (pictured) told Lawyers Weekly that Australia is attracting more clients that have global needs and that domestic firms must rise to the occasion.
"Even for firms who don't have a global presence or multinational clients it is important they have a global mindset as markets, products and practices increasingly have an international exposure," she said.  
"Firms may be comparable in terms of quality in Australia, but if one firm can offer that same level of quality consistently across multiple jurisdictions that will be appealing to the client since they only need to work with one firm and a brand that they trust."
Ms Kench said that firms need to be able to offer clients the global insights, relationships and cross-border capability they are looking for.
"Clients want depth and breadth – firms that have deep local capability across multiple markets," she said.

Some practice areas lend themselves to globally-connected law firms more than others, particularly those practice areas tied to cross-border capital, investment and trade flows, according to Ms Kench.  
"However, we are finding that our clients increasingly need global support across almost every practice and product area," she added.
Winners and losers
It is too soon to tell whether Australian law firms have gained as much as they hoped they would from international mergers, according to Ms Kench.
"It is a long game and we will need to wait and see," she said.
"What is clear is that firms, whether national or international, need to follow their clients. Firms with an international platform and local depth are doing well."
While Australia has always had a very competitive legal market, the arrival of global firms has upped the ante, she continued.
However, not all global firms have been successful in Australia and there have been some recent examples of very well-respected international firms exiting the Australian market, according to Ms Kench.
"They did not have the depth and breadth of capability and relationships to successfully compete," she said.
"To achieve growth you need to defend your existing market share here by deepening and broadening new and existing client relationships while also tapping into international opportunities."