Criminal lawyer arrested on drug charges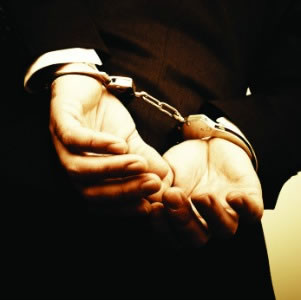 Gold Coast lawyer Briana Ioannides has been granted bail for drug offences following her second arrest last month.
Ms Ioannides' home in Bundall, Queensland was subject to a raid by Taskforce Maxima on 31 December.
Officers allegedly found steroids, cannabis, drug paraphernalia and instructions on how to make steroids, according to the Courier Mail.
Ms Ioannides, 26, was arrested following the raid and spent New Year's Eve in Southport watchhouse before facing Southport Magistrates Court on 1 January.
She was charged with offences including producing steroids, possessing dangerous drugs, possessing drug utensils and possessing items used in the commission of a crime. Police also allege Ms Ioannides is an associate of a member of the notorious Mongols bikie gang.
Ms Ioannides' lawyer, Chris Hannay, made a bail application and told the court Ms Ioannides was "in the wrong place at the wrong time" when she was arrested.
While Ms Ioannides was granted bail, Magistrate Gary Finger said the case against Ms Ioannides is "quite strong" and that she would "be on the first bus to Brisbane Women's Prison" if she commits any further crimes while on bail.
Ms Ioannides home was first raided on 23 November, which resulted in her arrest and that of her boyfriend, Daniel White-Mayne, 25, after police allegedly found two firearms, steroids, crystal methamphetamine, cannabis, ecstasy and thousands of dollars in cash.
She was on bail for weapons and drug offences as a result of that raid when she was arrested again at the end of December.
Ms Ioannides was suspended from her job with Southport criminal law firm Gatenby Lawyers following her first arrest in November.
Outside court, Mr Hannay said Ms Ioannides was "devastated" at the apparent collapse of her legal career.