Businesses lose appetite for low-level litigation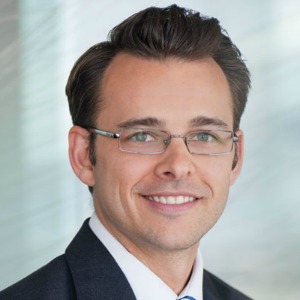 While large commercial litigation is as busy as ever, companies are less interested in pursuing smaller commercial disputes, according to a partner at Gilbert + Tobin.
Speaking with Lawyers Weekly, G+T partner Crispian Lynch (pictured) said Sydney lawyers are seeing a reduced number of disputes around the $5 million to $10 million margin. 
"At the pointy end of the commercial litigation market in Sydney, we're seeing a handful of very large matters," he said.
"Whether they are class actions or large commercial disputes or commissions of inquiry or regulatory investigations, the teams around Sydney that are involved in those matters are keeping very busy."
However, corporate clients are increasingly wary of the costs involved in smaller disputes, he continued.
"There's maybe a growing recognition that traditional litigation is usually not the best way to resolve those types of disputes – a cost-benefit analysis on those disputes rarely supports contested litigation through to trial."
Settling matters privately
The disinterest in the court process by corporates has raised the demand for alternative dispute resolution methods, according to Mr Lynch.

"Sometimes they are [resolving disputes] on their own," he said. "Larger corporate clients, of course, have their own in-house lawyers who are able to support those types of negotiations on the larger disputes."

This does not mean that external lawyers are entirely cut out of the process during direct settlements, however.
"There are times when we are involved below the parapet, so to speak – so assisting clients in best ways to formulate their position at a negotiation," he said.
Corporate clients are also increasingly weighing up the business case for litigation, even in cases where they have a strong claim for "x hundred thousand dollars", and finding it wanting, according to Mr Lynch.
"So if things can't be resolved quickly, clients are [saying], 'Look, as strong as our case might be, is there real merit in pursuing a dispute knowing that even if we have the best case in the world, even if we win, time and money is wasted on litigation?'," he continued.
"Reputations and relationships can be damaged along the way," he added.
Even very large disputes are increasingly likely to be settled, according to Mr Lynch.
"It is not unique only to smaller matters," he said. "We have seen some large disputes, including class actions, which have settled either before proceedings have commenced or very shortly after.
"And typically that's where the defendant forms a view at the early stage of the process that there is some exposure, that they appreciate the time and money that they will need to spend defending a claim over a potentially protracted period, and there's a commercial case for putting forward a settlement at an early stage to get out quickly."