Australia behind on uptake of litigation technology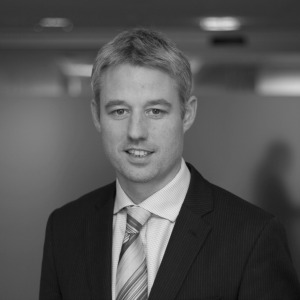 Overseas legal markets have embraced technological advances in dispute resolution but Australian firms have been slow off the mark, according to industry leaders. 
Speaking with Lawyers Weekly, Martin Flavell (pictured), eDiscovery manager at Law In Order, said the latest dispute resolution technology has not been readily adopted by Australian law firms. 
"I think we are probably a number of years behind the US in terms of technology," he said.  
While eDiscovery has been around for at least a decade in Australia, law firms have shied away from newer technologies emerging in the US, such as predictive coding.
Predictive coding, or technology assisted review, combines human review with computer algorithms to select relevant documents in a case.
Instead of paralegals sifting through millions of documents, a team can select a number of highly relevant files and then run the remaining documents through the predictive coding software.

The software examines the phrases and words used in the subset of documents selected by the team to identify other relevant documents, reducing the manual tasks and, thus costs, involved in discovery.  
"You run the program overnight and it's done, rather than spend weeks with paralegals flicking through documents," explained Robert Johnston, a partner at Johnson Winter & Slattery.
"It is good because it reduces the most significant cost part of litigation."
Predictive coding was unheard of only three years ago but is is widely used in the US, according to Mr Flavell.
There was initially some resistance to the new method, but studies, such as the 2012 RAND report, have shown that predictive coding is just as accurate, if not more, than human review.
"[It] was quite a controversial thing to do maybe three years ago but now it's accepted," said Mr Flavell.
"[Australian lawyers] see using that sort of technology as a risk," he continued. "It is not really something that is happening at the moment in the Australian market."
Mr Flavell said one of the reasons the uptake of new technologies has been slow is that lawyers are more comfortable working with paper.
Another reason is that Australian firms are not under the same pressures from clients to become cost-efficient as their American counterparts, according to Mr Flavell.
"My own theory on this is that the economic climate in Australia was never hit as harshly as Europe and the US during the GFC," he said.
"Corporations and clients were very focused on saving every single penny where they could and I think we just haven't seen that in Australia."
However, the sheer volume of documents that dispute resolution lawyers are faced with is making technological approaches necessary, according to Gilbert + Tobin partner Crispian Lynch.

"What you used to get was a client would go through their drawers and give you a box of relevant documents," he said.
"Now you get a thumb drive with two million emails on it. And the client hasn't got the time to go through all of those, so it is up to the lawyer."
While predictive coding is some way off in Australia, eDiscovery is increasingly being used by Australian firms. "There's definitely an established market," Mr Flavell said.
The extent to which eDiscovery can cull documents varies from case to case, but the electronic removal of duplicates alone can reduce the document volume by between 25 and 75 per cent, according to Mr Flavell.