NSW Chief Justice highlights threat to professional privilege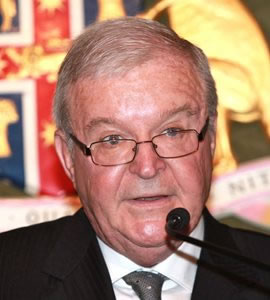 Lawyers must be aware of the extent to which rights to legal professional privilege are being eroded by state law, Chief Justice of NSW Tom Bathurst has urged.
Speaking at the NSW Law Society Opening of Law Term dinner, Chief Justice Bathurst of the NSW Supreme Court revealed the findings of his review of state legislation.
In the course of his research, he found 162 provisions that abrogate the right to legal professional privilege.
Of these, 70 per cent create an obligation to provide information subject to a "reasonable" or "lawful" excuse.
A further 36 provisions create a strict obligation with no excuse or exception, and 13 specifically remove the entitlement to privilege or prevent it from applying.
Chief Justice Bathurst argued that lawyers need to appreciate the number of exceptions to legal rights being created, including to professional privilege, but also to the presumption of innocence and against self-incrimination.
In his view, these rights "are fundamental to the rule of law as we understand it and… partly inform our identity as legal professionals".
If Parliament were to pass a law and remove these rights, "there would be an absolute outcry", he said.
"It is important, therefore, that we, as lawyers, appreciate the extent of any encroachment on these rights."
Chief Justice Bathurst acknowledged lawyers may disagree on whether each exception is justifiable, but he urged the profession as a whole to take note of the information and consider the issue in-depth.
"If we don't do that, we may end up in a position where, without protest, those rights are so substantially diminished that the underpinning of the basis on which we conduct our profession is itself substantially impaired," he said.
As an example of an encroachment, he pointed to s75V of the Crimes Act which, in certain circumstances, allows a police officer to prevent a person from communicating with their lawyer in private if there is a danger of evidence being destroyed.
Chief Justice Bathurst questioned the rationale for this provision, asking whether it implied a lawyer would be facilitating the destruction of evidence and how this could be prevented by limiting private communication.
Another example is section 22 of the Crime Commission Act, where the Commission can refuse to grant a person access to a lawyer if it believes the legal practitioner may prejudice its investigation.
Again, the Chief Justice pointed to ambiguity within the statute, particularly the question of whether "sound and solid legal advice" could be taken as prejudicing an investigation by defeating the Commission's arguments.
Other legal rights are also subject to numerous exceptions, including 183 provisions which jeopardise the privilege against self-incrimination and 52 that encroach on the presumption of innocence.
Overall, the Chief Justice concluded that 397 legislative encroachments could be found in NSW law, although he described this as a "conservative" finding based on strict criteria.