US lawyers' alcohol abuse rings alarm bells in Oz: TJMF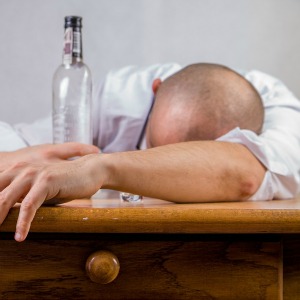 A new study showing that one in three US lawyers consume alcohol at harmful levels sends a warning message to the Australian profession, according to the co-founder of the Tristan Jepson Memorial Foundation.
Research published this month found that 36.4 per cent of the 13,000 American lawyers and judges surveyed engaged in "hazardous, harmful, and potentially alcohol-dependent drinking".
By comparison, 15 per cent of US surgeons and doctors and 6.8 per cent of the US population are substance abusers, according to NH Voice.

Younger lawyers (under 30) had the highest rate of problem drinking out of all the age categories at 31.9 per cent.

This contrasts to previous studies, which indicated that older lawyers were more at risk.
The rates of mental illness reported in the study were also higher than previous reports, with 28 per cent of lawyers surveyed experiencing depression, 19 per cent experiencing anxiety and 23 per cent experiencing stress.
The research, published online in the Journal of Addiction Medicine, was conducted by the American Bar Association's Commission on Lawyer Assistance Programs and the Hazelden Betty Ford Foundation.
Speaking with Lawyers Weekly, Marie Jepson, co-founder of the Tristan Jepson Memorial Foundation, said the study mirrors the situation in Australia.
"What we have seen in the past is that Australian research parallels this experience we've seen in the US," she said.
The US research reinforces key findings from the 2009 Courting the Blues, which revealed a high prevalence of depression in the legal profession, she continued.
"Many [lawyers] self-medicate with alcohol and our young people are particularly vulnerable given the Australian culture, which reinforces the use of alcohol as accepted social behaviour," said Ms Jepson.

The continuing stigma around mental ill heath discourages lawyers from seeking professional help and increases the tendency to self-medicate.
Ms Jepson believes Australia can learn from overseas research and use these insights to make a head start on prevention.
"Alcohol use is accepted as a means of coping with workplace stresses […] in the profession. [But] at the end of the day, the profession has a responsibility to provide a safe workplace," she said.