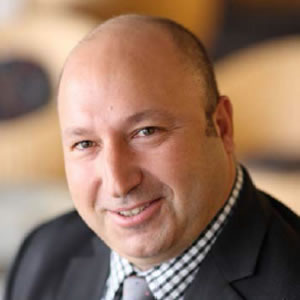 The legal industry's perception of current business conditions has improved, according to a new market report from the Commonwealth Bank.
The Legal Market Pulse, produced by CBA and Beaton Consulting, which is based on a half-yearly survey of Australian legal firms, revealed that law firms now have a more positive outlook compared with six months ago.
Commonwealth Bank national manager, professional services, Marc Totaro (pictured) said: "While still very much in the negative territory, overall sentiment has risen from net negative 37 per cent in the previous survey to a net negative 18 per cent."
Mr Totaro said the more positive mood is also evident in the fact that the largest law firms expect realised rates to increase by 0.9 per cent in the next 12 months, while mid-tier firms anticipate a rise of 1.2 per cent.
"In an environment where negotiating price with clients is one of the industry's greatest challenges, this is a significant finding," he said.
Firms are also less pessimistic about the Australian economy than they were six months ago, with the net percentage outlook improving from -7 per cent to 0 per cent.
In terms of practice areas with the highest revenue growth expectations, M&A and corporate advisory, construction, engineering and major infrastructure, as well as banking and finance all came in first equal for top-tier firms at 67 per cent each.
For mid-tier firms, M&A and corporate advisory came in first at 48 per cent, followed by IT, telecoms and media at 43 per cent and construction, engineering and major infrastructure at 33 per cent.
The three most challenging business elements flagged by law firms were keeping staff fully engaged, negotiating price with clients and winning new business.