Corporate crime sector heats up under regulatory scrutiny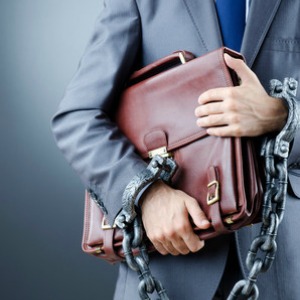 Zealous enforcement action by both Australian and overseas regulators is leading to increased work for lawyers in white-collar crime practices. 
Susanna Ford, a partner in Arnold Bloch Leibler's litigation and disputes practice, suggested white-collar crime is a "growth area" for law firms.
"I think what we're seeing is a whole heap of increased regulatory scrutiny in recent years, probably arising in the seven years since the global financial crisis occurred," she said.
In addition to oversight, she suggested regulators are also more willing to pursue enforcement, including both civil and criminal penalties. She pointed to ASIC chairman Greg Medcraft's recent encouragement to banks to "plead guilty" on the Bank Bill Swap Rate controversy as a sign of the regulator's willingness to go to court.
This is true not just of Australian regulators like ASIC and the AFP, but also overseas regulatory bodies targeting Australian corporates with international operations, she added.
"[We are seeing] increased regulatory interest in Australia, where Australian lawyers are involved either defending people who are here or assisting in proceedings overseas," Ms Ford said.
"Foreign regulators are also investigating in Australia, where they are assisted by the local police forces."
Ben Allen, a litigation partner who recently joined Gadens, agreed that extraterritorial investigations are picking up in number, especially around corruption and anti-bribery.
"That means if there are Australian entities who have a footprint in the US, or have certain other criteria that would allow the extraterritorial power of the US regulator to be enlivened, they are at risk of enforcement action by overseas regulators," he said.
Another type of work on the rise for lawyers is assisting with internal investigations, where corporations are either responding to an audit or conducting their own compliance checks, Ms Ford suggested.
In response to this increased scrutiny, lawyers are being expected to advise on a more holistic approach to compliance and governance, one that avoids "compliance fatigue", according to Mr Allen.
"Where lawyers are coming in to assist is to help management and boards to embed the anti-corruption risk into the strategic planning of an organisation," he said.
"What that means in a practical sense is assisting management to start to plan, in particular regions, for embedding an anti-corruption culture within the organisation."
In particular, he pointed to measures like testing individual transactions, tailoring training to be localised to specific risks in specific sectors and customising due diligence, including for new acquisitions, third-party suppliers and supply chains.