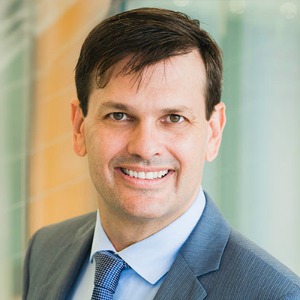 The legal landscape of the future could involve greater integration between traditional law firms and NewLaw start-ups, one firm COO has said.
Current analyses of the legal market often position technology-driven boutiques as potential threats to the partnership-based generalist firm – but a more viable option may be for both models to work together, Gilbert + Tobin chief operating officer Sam Nickless suggested.
In November last year, Gilbert + Tobin invested in online legal services provider LegalVision.
Mr Nickless suggested these types of overlap were likely to become more common in the legal market moving forwards.
"I think we will see more crossing of the two," he said. "In other markets, those sort of things have already happened. We will see some coming together in law as well."
In his view, Gilbert + Tobin's investment has created "a bridge between two worlds" that is already paying off.
In several cases, he said the two firms have been able to offer clients a "joint proposition" that caters to the strengths of each – including a recent event where lawyers from both firms joined together to brainstorm ideas for Gilbert +Tobin's client, Westpac.
"We tend to work on bespoke legal work, work that's transactional and specialised," he said. "LegalVision's sweet spot is things that are more standardised.
"Our big clients have some of those needs that LegalVision serves [...] But then [the clients] may come across some complex piece of regulation and we can help there."
However, Mr Nickless believes the alliance also allows Gilbert + Tobin to gain exposure to a different part of the market.
"It's an investment and we want the investment to do well – but beyond that, it's about our firm learning from someone that is doing things differently to the way we work, with different sorts of clients," he said.
He suggested the most successful legal disruptors were those able to "move up the value chain".
"In most industries, it begins with a player at the lower-value end of the market bringing a lower-cost, better-quality product out of that part of the market," he said. "Over time, those companies can move up to higher-value services."
In his view, disruption was likely to affect all players in the legal market, in some cases "very rapidly" changing the landscape.
"If you're not thinking about what your response will be, I'd be very fearful," he said.