Energy sector drives growth in M&A in Asia Pacific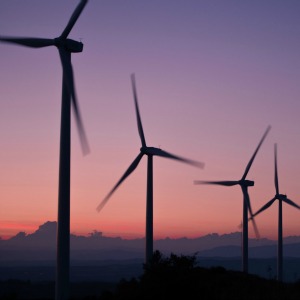 M&A has remained strong in the energy sector in the Asia Pacific region throughout 2015, with interest in renewable energy assets increasing, according to a new report.
A total of 200 M&A deals were completed in the energy sector in 2015, down from 222 in 2014, according to a joint Eversheds and Mergermarket report, A towering presence: Asia-Pacific energy M&A.
"Energy has been one of the main sectors driving M&A in Asia Pacific recently, and the year ahead could be a very interesting one for energy deals given oil price volatility," said Eversheds partner Charles Butcher.
The high number of transactions has been driven by "ongoing uncertainty toward global market conditions", according to the report.
"Energy corporates have been rationalising their operations in the region. With markets unsure how long depressed prices will continue, producers are seeking to cut costs through restructuring and, in some cases, widespread divestment programs," the report said.
China dominated the energy sector in 2015, engaging in 43 per cent of deals (valued at S$56 billion), according to the report.
Australia and New Zealand ranked second, carrying out 32 deals worth US$20.5 billion, which accounted for 17 per cent of the deal volume in the region.
South-east Asia trailed behind with 33 deals with a value of US$5.5 billion.
"Australia occupies an interesting place in Asia," said Mr Butcher.
Australia has a high level of development, including advanced regulatory regimes and mature financial systems, he said. This makes it attractive to a wider pool of investors, continued Mr Butcher.
"That being said, Australia is not a cheap country to do business in," he added. "While Australia has an educated and skilled workforce, high labour costs and a sometimes tricky industrial relations environment can be negative factors."
Eversheds partner Jae Lemin said Australia has also shown strong government support for renewable energy compared with parts of emerging Asia.
"This has translated into significant investment in Australia, particularly into the wind and solar sectors," he said.

Renewables were an area of interest for investors in 2015, with 'alternative energy' representing 44 per cent by deal volume in the Asia Pacific region, compared with 27 per cent for oil and gas exploration and production.
Mr Butcher said: "The question is, will renewables live up to the hype of their effectiveness and ability to make returns to investors?"
"There are tailwinds for the renewables sector generally," added Mr Lemin.
"Storage solutions will begin to address intermittency risk, and large countries such as China and India are reaching grid parity and there is a general, although not blanket, opposition among international banks towards financing new-build, coal-fired power stations," he continued.
"To what extent will those tailwinds translate into significant deal flow in the renewables sector in Asia remains to be seen, although I think a lot of participants are asking this question."