Changes to Vic transport injury laws applauded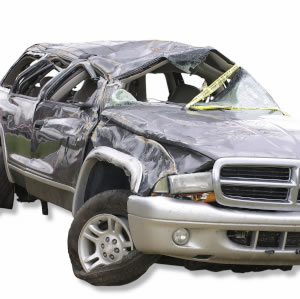 The Australian Lawyers Alliance (ALA) has welcomed the reversal of legislation introduced in 2013, which restricted compensation rights for people in Victoria who suffer serious psychological injuries as a result of motor vehicle accidents.
In 2013, the previous Victorian government altered the definition of what constitutes a 'serious injury' for psychiatric injuries, which effectively restricted access to compensation for people with these injuries.
ALA Victoria president Geraldine Collins said the current Victorian Labor government's reversal of the 2013 legislation was an excellent move that would restore the separation of powers between the branches of government and enhance individual rights.
"The 2013 amendments were complex, harsh and unjust, and seemed designed to save money at the expense of injured people," Ms Collins said.
"It was our view, as well as that of medical experts, that it was virtually impossible for anyone seeking compensation following a motor vehicle accident to satisfy the new 'serious injury' psychological test."
As of this week, the Andrews Labor government has reversed the 2013 amendments, meaning people in Victoria who suffer serious psychological injuries in motor vehicle accidents will again be able to access justice and common law damages.
Further, the new amendments also restored the rights of third parties or bystanders who suffer nervous shock as the result of a motor vehicle accident, such as traumatised emergency services workers.
"The 2013 legislation said that a person who suffered nervous damage as the consequence of an accident could not receive common law compensation if the person causing the nervous shock was 'at fault or predominately at fault for the accident'," Ms Collins said.
"The new legislation has effectively restored common law rights for compensation for emergency services personnel such as paramedics, firefighters and police officers, as well as good Samaritans who assist at the scene of a serious accident."