Foreign listings drive Aus IPO market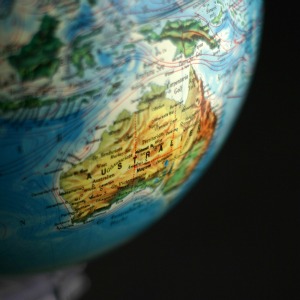 Lawyers in the banking and finance practice are likely to work with more international clients as foreign listings continue to lift the Australian IPO market, according to Deloitte.
Deloitte's Corporate Finance analysis of Australian IPO activity in Q1 2016 has revealed that foreign listings have kept the Australian IPO market afloat during share market turmoil.
Following on from an increase in foreign listings in 2015, nearly 50 per cent of listings in the first quarter of 2016 involved companies based outside the country or whose primary operations are overseas according to the report.
"The ASX, which offers candidates the option to list under the Assets Test and carries less onerous free-float requirements than some of its Asian counterparts, is being increasingly favoured by foreign companies," Tapan Verma, director of IPO transaction services at Deloitte said.
Mr Verma said that this is particularly the case for companies in the Asia-Pacific region and that recent events on the Chinese markets make listing on the ASX an even more attractive proposition.
"This however brings with it increased regulatory requirements. We are seeing a continuation of ASIC's proactive approach to scrutinising public listings with a focus on businesses in emerging markets," he said.
"This is an area that has been on the corporate watchdog's radar over the last couple of years with a number of hopefuls that lacked quality or posed increasing regulatory concerns having been pushed back."
The quarter saw a total of 13 listings with combined market capitalisation of $796 million, up from 12 listing in Q1 2015 with combined market cap of $754 million.
"While market volatility was a hallmark of 2015, our recent 2016 IPO Report showed that, particularly in the technology and financial services sectors, new listings remained very much in favour," Ian Turner, Deloitte corporate finance partner and head of transaction services said.
"Volatility remains the name of the game in 2016, and first quarter IPO activity remains solid. Investors appear unperturbed, and performance, while more subdued, is still well above market."