Modest pay rises slated at firms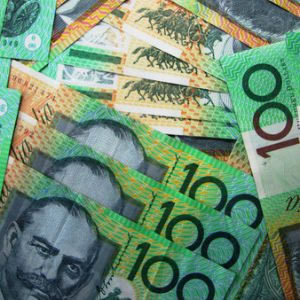 While the majority of firms are planning to offer staff higher salaries in the coming year, salary growth is likely to be subdued.
A new survey from the Australasian Practice Management Association (ALPMA) and Sydney-based recruiter empire group asked 252 Australian firms employing a total of 10,153 people about their hiring and salary intentions for the year.
Of the firms surveyed, 45 per cent anticipated offering pay rises above CPI rates over the next 12 months.
A further 32 per cent indicated that salary increases would meet CPI.
On the other end of the spectrum, 6.5 per cent of firms suggested they would be freezing wages over the coming period.
On average, the growth of salaries is expected to be slower than last year, just 2.8 per cent for 2016 as opposed to 4.6 per cent over 2015.
Large firms with more than 150 staff were expected to be the most generous with their increases, with 87 per cent indicating a plan to offer rises meeting or exceeding CPI.
By contrast, just 74 per cent of small firms with less than 24 staff planned to give bumps at or above CPI.
By state, lawyers in Victoria stand to benefit most, with 58 per cent of firms intending to offer raises above CPI, followed by NSW at 46 per cent.
On the other hand, 32 per cent of firms in Western Australia plan to implement a freeze or limited freeze on salaries and just 35 per cent plan to pay above CPI.
In South Australia, while fewer firms are considering a wage freeze, just 21 per cent are considering rises above CPI.
Lawyers may also stand to earn bonuses this year, with 72 per cent of firms indicating they had a bonus program.
In relation to recruitment plans, just 31 per cent of firms intend to recruit over the coming 12 months.
Of these, 78 per cent indicated they were likely to grow their lawyer headcount, a trend which has remained fairly consistent since 2012.
Legal secretarial support staff were also in demand by 59 per cent of firms looking to recruit, while 57 per cent indicated an intention to hire paralegals.