Students call for removal of mental health disclosure requirement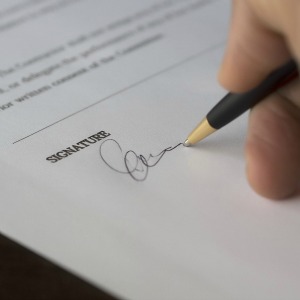 The Australian Law Students' Association (ALSA) has urged state governments to drop the mental health disclosure requirements at the time of admission to legal practice.
ALSA president Paul Melican penned an open letter to the Federal Attorney-General and State Attorneys-General of Victoria, Queensland and Western Australia regarding mental health disclosures at the time of admission to legal practice.
"We implore you to amend the law in your jurisdiction to remove the requirement for mental health disclosures at the time of admission," Mr Melican wrote.
"Specifically, to remove the requirements that require disclosure about capacity and allow the admitting authority to consider issues of mental health in relation to determining the capacity requirement unrelated to prior conduct."
While Mr Melican said that issues of mental health need to be brought into the open, he feels that the disclosure requirements are a negative.
"The legal profession suffers acutely from mental health issues and every effort must be made to improve this. Mental health issues are stigmatised in the community at large and by way of these requirements in the legal professions," he said.
"The present requirements for disclosure of one's mental health status at the time of admission does not increase the overall capacity and serves to weaken the overall mental health of the profession."
According to Mr Melican, the requirement to disclose one's mental health status at the time of admission has a negative impact on the students because it serves as a disincentive to students to seek assistance when they experience mental health issues, meaning students with controlled mental health issues may be self-excluding themselves from the profession for fear of the requirement to disclose, and it serves to further stigmatise discussion of mental health issues.
Mr Melican said the current requirement has a negative effect on the profession, as the students are the future of the profession.
"The habits, views and concerns that are formed whilst they are students will carry on throughout their careers," he said.
"By discouraging students whilst in their formative years from good mental health practices such as seeking help when they need it, we are limiting discussion of this important subject and greatly detracting from all of the positive work that is underway in the profession on this issue."
In addition, Mr Melican said that applicants should not be required to disclose physical health conditions on applying for admission.
"We do not consider that experiencing a physical health condition is predictive of an individual's capacity to work in the legal profession," he said.
"Only past conduct should form the basis for a recommendation that a person not be admitted."
Further, Mr Melican highlighted transparency issues in relation to the Law Admission Consultative Committee Disclosure Guidelines, which a majority of jurisdictions have adopted.
"There is still no clear indication for applicants whether certain disclosures will prevent them from being admitted," he said.
"Providing information to applicants on the reasons why applications are refused, and on what constitutes adequate disclosure would greatly assist applicants in making disclosures."
The letter was counter signed by nine ALSA Affiliate Law Student Societies and Associations.
They are Curtin Student Law Society, Deakin Law Students' Society Geelong, Griffith LSA (Gold Coast) Law Students' Association, Melbourne University Law Students' Society, Murdoch Student Law Society, RMIT Law Students' Society, University of Queensland Law Society, University of Sunshine Coast Law Students' Association and University of Wollongong Law Students' Society.