Coal sector comeback on the cards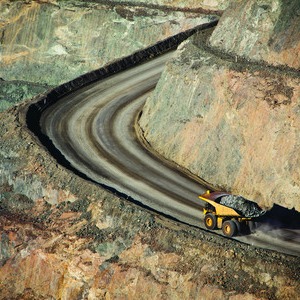 Lawyers can expect to see more work in the coal sector, according to a Corrs Chambers Westgarth partner who believes that reports of the death of coal have been "greatly exaggerated."
Corrs Chambers Westgarth partner Bruce Adkins said there is no doubt that the coal industry is in a tough part of the cycle right now, but that it doesn't mean the industry is done for.
"I think the reports of the death of coal have been greatly exaggerated," Mr Adkins said.
While producers are struggling and negative sentiment continues to surround the industry due to the impact on the climate of burning fossil fuels, Mr Adkins said the world still needs coal.
"Whether you love it or hate it, one simple fact remains and that is that coal will continue to be a vital part of the global energy mix for many decades to come," he said.
"Renewable energy has a very important role to play, and that role will increase significantly over time, but coal is the only low cost, abundant and reliable source of base load power generation that we have at the moment."
Mr Adkins is optimistic that the Australian coal sector still has a vibrant and successful future ahead.
"As sure as night follows day, boom always follows bust, and it will again this time," he said.
"Some people say that this downturn is different, that it will be permanent, but I don't believe that for a second. There is no doubt that the current downturn has been long and deep, and conditions remain very tough, but there are already some positive signs emerging."
He pointed to the falling Australian dollar and mining and development costs and a slight pickup in prices as evidence of this.
"Despite what many people think, the demand side has actually held up quite well, with demand continuing to grow, albeit slowly, throughout the downturn," he said.
"So when demand eventually does catch up with supply, as it inevitably will, then we'll have the beginnings of the next boom."
According to Mr Adkins, India and China will have a big part to play.
"With their rising middle class, over the coming decades we'll have more than a billion people in India and China alone who will have an almost insatiable thirst for energy and consumer goods," he said.
"Coal will have a very big part to play in meeting that demand."
Corrs Chambers Westgarth has acted on two significant coal industry deals so far this year: the sale of the Olive Downs and Willunga coal projects in Queensland's Bowen Basin, and MACH Energy's acquisition of the Mount Pleasant Coal Project in NSW.