Firm resists tearing down the walls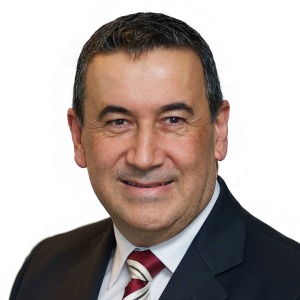 While a significant number of law firms have moved towards open-plan models for new fit-outs, not all are giving up on offices.
Bates Smart workplace strategy team member Kellie Payne said she is getting requests from a myriad of firms to go open plan, or to reduce the number of offices they have.
"Their business strategies are to try and get cross-departmental integration, trying to get different teams to talk to each other, share information, to better help their clients and deliver a more integrated service to them," she said.
However, not all firms are enamoured of the open-plan trend. HWL Ebsworth is one firm that has remained faithful to traditional office fit-outs.
The firm has maintained individual offices for lawyers in its last three new long-term lease commitments in Canberra, Sydney and most recently Brisbane, and has said it will continue to do so in upcoming renewals in all states.
HWL Ebsworth disputes the perceived benefits of improved flexibility, information sharing and relationship building, and instead believes the mental wellbeing of its professionals, productivity gains and confidentiality advantages delivered by individual offices are more important.
"The feedback we have received from staff and organisational experts is that the noise and lack of privacy associated with an open-plan environment has a materially negative impact on productivity," Juan Martinez (pictured), managing partner of HWL Ebsworth, said.
"Legal advice can be extremely complex requiring absolute concentration, and having a third-party telephone call occurring two metres away from you can be an unnecessary distraction."
The opinion echoes that of Fortinberry Murray principal Bob Murray, who recently said that open-plan layouts cause increase stress levels.
In terms of collaboration, Mr Martinez believes that the degree of collaboration within a firm comes down to the desire of the individuals, not the layout they sit in.
"I cannot understand claims by other firms that open-plan accommodation encourages more collaborative behaviour," Mr Martinez said.
"If people want to share information with other members of the team, they can simply walk to another office, or call them on their video phones. Sitting someone in a sea of workstations will not lead to improved communication or collaboration if the personal drive and incentive is not there."
Mr Martinez also highlighted the challenge of establishing effective information barriers in open-plan offices.
"We are able to physically separate team members, documents and telephone calls to ensure that no client-sensitive information reaches a team member who is not authorised to access that information," he said.
In regards to the alleged cost savings in going open plan, HWL Ebsworth believes these are marginal and has said they can still develop a cost-effective design with traditional individual offices.
The firm has utilised glass walls and doors in the construction of the offices, and has ensured an open and light-filled environment that provides individual team members with the privacy required to operate at their peak.
Mr Martinez believes that office layout is beginning to be a contributing factor when lawyers consider which firm they pursue working at.
"One of the first questions that I am being asked by potential lateral recruits is whether we are moving to open-plan accommodation," he said.
"A significant portion of the industry are against it, and it is driving people to reconsider their employment situation."