Execs urged to put diversity front and centre in decision-making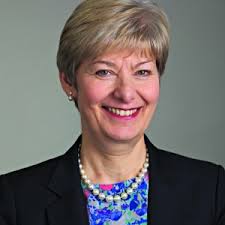 Law firm leaders must constantly consider the implications of their decisions if the profession is to achieve greater diversity at the executive level, according to the joint CEO of Herbert Smith Freehills.
Speaking with Lawyers Weekly, Herbert Smith Freehills' joint CEO, Sonya Leydecker; regional managing partner, Asia and Australia, Sue Gilchrist; and global deputy senior partner Rebecca Maslen-Stannage addressed how the profession can achieve greater diversity at the executive level.
While Ms Leydecker suggested diversity initiatives are a good start, firms' executives must actually bring diversity into consideration with every decision they make.
"Your role as a leader is to think in respect of every decision that you make, every matter you consider – what's the diversity implication of this?" she said.
"It changes the parameters in which people operate and in which management decisions are made, and it becomes the culture within the organisation rather than people paying lip service to it."
Ms Gilchrist added, however, that it is not just the executive that needs to be considering diversity.
"A lot of firms have systems in place at recruitment level, at promotion level, lots of systemic things have been sorted, but you actually want all the people that are involved in all the little decisions along the way," Ms Gilchrist said.
"So, if you're looking at a partnership slate and it's all men, then what was happening back when you were deciding who to put forward to a pitch, or just deciding who to take to client meetings? Because every meeting with every client is another opportunity for them to develop.
"It's those little decisions ... by a single partner about 'who am I going to give this opportunity to?' and 'who am I going to push out there?'"
Targets versus quotas
Ms Leydecker said that while she is against quotas, she believes targets are really important for making firms focus and concentrate on making a difference.
"Quotas and positive discrimination would be terrible, both for the reputation of the firm for quality and also for the people involved, because they'd always be seen as having not quite made it based on merit," Ms Leydecker said.
"[Having targets] means you measure what you're doing, it means you have it in mind, and lawyers are pretty competitive and they want to reach those targets."
Ms Leydecker values targets, in part, because they force firms to think about their pipeline of future partners.
"The critical point at which we need to retain people is at that two or so years after becoming qualified and then getting them to stay with us. That way, by the time you get to make decisions about partnership you have a really good pool of talent to choose from," she said.
"I think the targets help to drive us to really address ways in which we are going to get that really deep pool of talent."
Sponsorship
As lawyers move up the ranks, Ms Maslen-Stannage said, sponsorship of junior female partners is important to ensure their careers do not stall.
"Sponsorship is something that's really important to our junior partners to make sure that they thrive," Ms Maslen-Stannage said.
"It's to make sure that no one falls through the cracks because that can actually be quite an important career success factor as well – making sure that you thrive as a partner once appointed."
"We've got so many talented women and talented people of all backgrounds that if they're not succeeding and not getting through to the higher levels, you've got to take a step back and say, we're obviously not being fair at some level," she said.
Women should be actively encouraged to put themselves forward for leadership positions, she added.
Ms Maslen-Stannage, Ms Gilchrist and Ms Leydecker all recall times when they were not planning on running for particular leadership positions until a more senior person in the firm suggested they do so – and all saw a favourable result.
"There's a cliché which says if there's a job description and men think they can do 60 per cent of it they'll have a go, but if women think they can do 60 per cent of it they don't go for it," Ms Leydecker said.
"So I think that's one of the things that's a challenge for women, is actually putting themselves out there."
Snowball effect
Ms Gilchrist believes that with more women in leadership roles, diversity in all its forms will come more naturally.
"It's about having a diversity of perspectives and I do still think there are some things where if you've got women in senior leadership positions, certain things will just be top of mind for us," she said.
"I think coming up in a time where we had to be pretty proactively pushing female diversity issues actually means you're more attuned on the other issues as well, whether it's race or LGBTI or something else."
"Yes, it'd be great to have higher percentages of people from Chinese and other cultural backgrounds," she said, "but I think when women are sitting there, we're actually more attuned to that as well – it's not just all about gender diversity.
"I think having the focus not just on the number of women in the partnership but numbers of women at the senior leadership positions, makes a huge difference because obviously they're going to be there when important decisions are made and will be able to influence these decisions."
Pictured: Sonya Leydecker, Sue Gilchrist, Rebecca Maslen-Stannage