Backing flexibility to empower workplace talent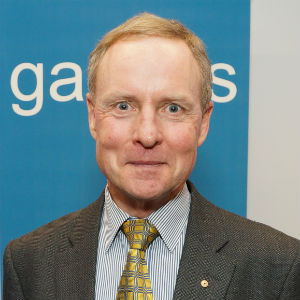 The promise of preserving an employee's seniority can be a powerful policy to retain talented women in law, the Australian of the Year has said.
According to former Chief of Army and 2016 Australian of the Year Lt. General David Morrison AO (Retd), policies that promise to preserve the seniority of talented staff when they take a break from work can bolster the retention of female talent in the workforce, especially among the top tiers of business.
"It takes a bit of bold thinking and the professional world obviously answers to a different set of circumstances [to the Army] – there's hours billed and there can be shareholders and so on but I would say that [policy] was one of the dramatic things that the Army did and it worked," Mr Morrison said.
The retired Chief of Army spoke to Lawyers Weekly about his views on what the 'captains of industry' could learn from his stewardship of sweeping gender-equality and workplace diversity change in the Australian Army.
"My strong sense is that you will attract talented people into an organisation with promises of remuneration, but you won't retain them unless they sense that they are part of the organisation, unless the organisation is investing in social capital," Mr Morrison said.
"Australian society is at a tipping point, and organisations like Gadens and others are recognising something has to be changed. Because for the long-term health of this firm, you need to have an inclusive workforce where diversity of thinking is actually the norm. That actually affects the corporate bottom line," he said.
The Australian of the Year was in Sydney speaking about workplace diversity at an event hosted by Gadens last week.
Firm partners Stephanie Nicol and Helen Ord co-chair the firm's Gadens Women Connect program. Both lawyers share the view that Gadens has a holistic approach to fostering talent in diversity.
"The firm has a number of measures in place and obviously we're always looking at other ways we can improve. Gadens has a Diversity Council that is charged with overseeing all of these initiatives and we all have various roles to play within the firm as well," Ms Nicol said.
"I think you need everybody on board to drive change, male and female, and that's an approach the firm has taken."
As an example of Gadens' efforts, Ms Nicol highlighted measures to prompt those nestled on the firm's top echelons to check their own unconscious bias.
"Gadens is making genuine, meaningful attempts to try and invest in diversity and inclusion. For example, at partnership level and senior leadership level we have all had to participate in training in unconscious bias, just to try and identify or bring to the forefront underlying biases people might have. This was done to understand and eradicate unconscious issues that could be relevant from a diversity perspective," she said.
According to Ms Ord, communicating a narrative that reflects the truth of diversity within the firm is also an important step towards meaningful change. On an individual level, that means women in the firm's leadership ranks must visibly demonstrate alternative work arrangements.
The Gadens partners and WomenConnect co-chairs both work flexibly in some form.
"Gadens supports working from home and role models are important," Ms Ord said.
"We are moving away from the perception that facetime equates to productivity. I get every scrap out of my day in terms of the use of technology and you can do everything you need to do to run your practice remotely. We can deliver work remotely, we can record time remotely," she said.
Gadens Womens Connect is an initiative of the firm's Diversity Council, whose organisational objectives target diversity issues as they apply for gender, flexibility, culture and LGBTI areas.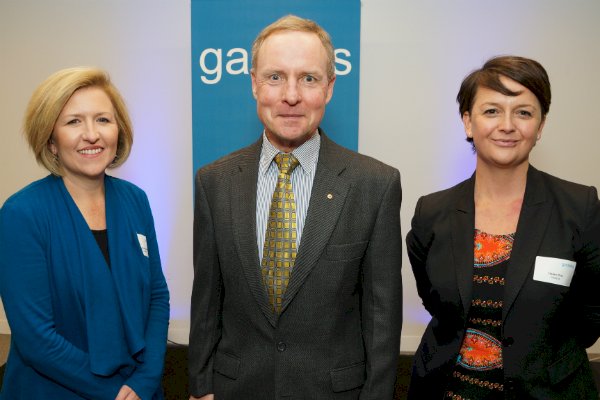 Gadens partners Stephanie Nicol (left) and Helen Ord (right) pictured with Australian of the Year Lt. General David Morrison AO (Retd)