NSW poised to embrace fintech potential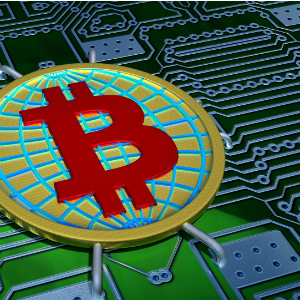 With fintech opportunities ripe for the picking, NSW hopes to position itself at the centre of the next financial services disruption and, according to Norton Rose Fulbright partner Nick Abrahams, there has been no better time for Australia to be involved.
Mr Abrahams, the global firm's APAC head of technology and innovation, believes Australia is primed to be a big player in the emerging fintech space.
"Fintech will revolutionise financial services. Australia is ideally placed to be a major player in this disruption, with its strong financial services companies and innovative tech culture," Mr Abrahams said.
NRF co-hosted a discussion between fintech specialists from New York and California in partnership with the NSW government this week. The event is one of many initiatives on the global firm's agenda to forge stronger links with the international fintech community. According to Mr Abrahams, seeing who ultimately surfaces as the dominant player is what makes fintech a compelling sector to observe.  
Mr Abrahams said: "The question about fintech for me is: 'Who wins?' Will the nimble start-ups disrupt the incumbents and create massive value for their risk-taking investors? Or will the big banks, super and insurance companies adopt fintech and enhance their already strong market positions?" 
The gathering brought together legal, financial services and technology industry specialists, including California's Silicon Valley Bank managing director Andy Tsao; EY senior manager in New York Angus Champion de Crespigny; California's 500 Startups partner Sheel Mohnot, and Ricardo Correia from R3CEV in New York.
According to a statement from NRF, fostering a "thriving fintech industry" was a major priority for NSW, given the state's proven capabilities in financial services and technology, as well as its ongoing role as a gateway to Asia.
NSW Minister for Trade Stuart Ayres opened the event, adding that Sydney was a natural home for innovation.
"Australia's capacity to protect intellectual property, its strong rule of law basis and access to talent, means that Australia and Sydney in particular, is a natural home for innovation," Mr Ayres said.
"Adding leading fintech businesses into our ecosystem is a critical part of our growth strategy both in terms of direct job creation as well as enhancing our thriving, innovative economy," he added.
"Global connections are vital for technology transfer, innovation and access to a wider customer base. Fintech is inherently global by nature and we want to ensure Sydney is in that global supply chain."
Mr Correia, managing director of the R3CEV Asia product and lab, said that Australia was well-positioned to replicate the growing fintech environments of US and Europe.
"Australians should be capable of lifting and shifting what is happening in the US and Europe and replicating it here within a local regulatory framework. We also see opportunity for collaboration between competitors and emerging entrants to create new profit pools and revenues by using distributed ledger technology," Mr Correia said.
The meeting hosted in NRF's Sydney office coincided with a delegation visit from Silicon Valley investors and global fintech players to NSW. Among the visitors included representatives from a leading accelerator, US fintech foreign direct investment targets, a leading US venture capital player and several blockchain disruptors.
Earlier this year NRF hosted a blockchain discussion in Sydney with senior representatives of ASIC, Commonwealth Bank of Australia and the ASX on blockchain technology and regulatory issues.