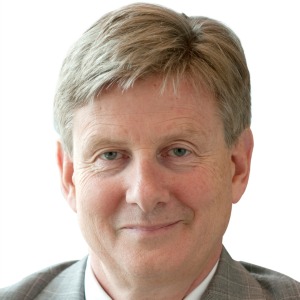 Firms with Australian offices should assess how the looming vote on Britain's EU membership may impact on their business, the head of a global has warned.
On June 23, the British public will face a referendum on whether Britain should remain as a member state of the European Union or withdraw, an eventuality known as "Brexit".
Speculation around the possibility of a British withdrawal has already hit the Australian stock market, which tumbled sharply yesterday ahead of the upcoming vote.
Malcolm Sweeting, the senior partner of global firm Clifford Chance, told Lawyers Weekly that the effects of Britain leaving the EU would reverberate in Australia.
"I think Brexit is an issue of global significance. In what is quite a fragile world, it could have some major global shockwaves," he said.
Australia is in a unique position given the ASX will be one of the first markets to open after voting closes at 10pm and the count begins, he suggested.
For law firms in Europe, a vote to leave would generate significant legal work, such as the need to re-write over 6,000 pieces of UK legislation that refer to the EU, according to Mr Sweeting.
In addition, many European companies with London office would have to re-assess their employment, intellectual property, taxation or financial structures.
"For law firms, this is going to be an interesting and exciting period where law comes to the fore," Mr Sweeting said.
However, Australian firms are also likely to see their workflows in certain practice areas impacted, he suggested.
"I think it will create greater volatility in the foreign exchange markets. From an Australian perspective, a number of Australian managers of funds - from private equity through to superannuation - will have to re-think," he said.
"One of the questions for them is looking at what happens to their portfolio based in Europe but also whether they should wait to make planned investments [until the effects of the Brexit are known]."
A key effect of a Brexit would be the spectre of uncertainty hanging over European and British markets, he warned, which could last up to five years or longer – but these question marks could be an opportunity for Australia.
"Talking to clients in Australia, they think Australia may benefit from people having put Europe in the short-term in the "too difficult" bucket," he said.
"Notwithstanding that you have an election, I think Australia will still be seen as a stable environment and an attractive destination for investment. As capital flows around the world and looks for a home, I think Australia clearly could be a beneficiary of that."
For law firms, he encouraged them to consider how the vote – whether the outcome is to leave or remain – may impact on their business.
"Just as we would advise our clients to do, we as a firm are contingency planning for that event - its the only right and responsible thing to do," he said.
From a Clifford Chance perspective, the firm is currently considering how it would resource its European business in the event of a vote to exit.
"We think we'll see growth in Europe as this repositioning happens, even if GDP growth may be very slow," he said.
"And also in London, where we think there will be a significant surge of very interesting, complex and challenging work. But it will away from what I would describe as more transactional activity into the more advisory, regulatory and restructuring areas."