Avoid 'empty rhetoric' in domestic violence reforms, CJ appeals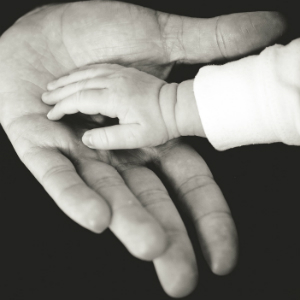 The Chief Justice of the Family Court, Diana Bryant AO, has challenged the nation's leaders to finance reforms to improve the handling of cases involving domestic violence.
A petition calling for reform of Australia's family law system was received by federal politicians in Melbourne this week.
Speaking at the symbolic event, attended by Coalition, Labor and Australian Greens politicians, the Chief Justice said that without federal money to implement the plan she was there to support, it was simply "empty rhetoric". She added that a contribution as little as $6 million could help the court start making changes, the ABC reports.
"New measures and initiatives can't be met from existing resources.
"My message is the court would like to implement measures consistent with the five-point plan but all aspects affecting the courts would require a financial investment," the Chief Justice said.
The five-step plan to prioritise safety in the family law system addresses legal hurdles in the court system, which make it difficult for vulnerable families to escape dangerous circumstances.
Anti-domestic violence campaigner Rosie Batty presented a petition of 21,000 signatures to federal minister for women senator Michaelia Cash, shadow minister for women senator Claire Moore and Australian Greens leader Senator Richard Di Natale at the function. The plan was released by the Women's Legal Services Australia as part of the 'Never Alone' campaign for the Luke Batty Foundation.
The plan calls for new laws to prevent cross-examination of victims by their alleged abusers in court, additional funding for legal aid and mediation services with specialist lawyers and social workers. It also urges more support for women with disabilities, women who are based in regional and remote areas or who face particular access to justice barriers.
Over 90 organisations signed an open letter to the nation's leaders urging they embrace the five-point family law reform plan.
Queensland Law Society President Bill Potts also echoed the Chief Justice's position, stressing the importance of serious financial commitment for family law. 
 
"It is vital that we do what we can to combat the scourge of family and domestic violence, but that needs more than just recommendations, it needs action - and action costs money," Mr Potts said.
 
"In addition to the funds needed to implement the proposals we also need more judges in both the Family and Federal Courts - there is no getting around that fact," he said.
 
The Family Violence Committee of the Family and Federal Circuit Courts called for $17 million to be adequately directed to resourcing courts this week.
 
"There is a glaring omission as to where funding should be allocated and that is to the courts dealing with family law. The Family Court and the Federal Circuit Court are at the coal face in dealing with families impacted by family violence, and yet there has not been one extra dollar provided to the courts," CJ Bryant said.
 
Federal Circuit Court Chief Justice John Pascoe added: "The courts have worked tirelessly over the years to provide judges and staff with ongoing professional development to ensure that cases with family violence allegations of risk indicators are appropriately supported, screened and adjudicated."