Vic regulator looks beyond discipline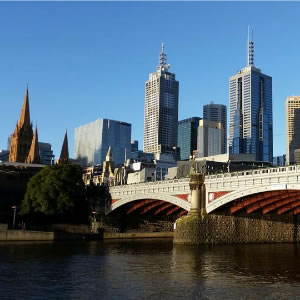 The Victorian Legal Services Commissioner has undertaken to "rely on more than just disciplinary action" and take a proactive approach to educating lawyers.
In two recent initiatives, the Victorian Legal Services Commission has actively identified lawyers at risk of breaching their obligations and offered to review their practices and provide advice.
Michael McGarvie, Victorian Legal Services Commissioner and CEO of the Victorian Legal Services Board, said taking action against lawyers who breached regulations was insufficient to safeguard consumers and the profession.
"Modern regulators need to rely on more than just disciplinary action to protect consumers and ensure professional standards are being maintained," he said.
"Disciplinary action is appropriate after serious conduct issues have been detected, but by this time the damage to consumers has often already been done."
To take a more preventative approach, the Victorian LSC has sought to highlight at-risk lawyers by assessing complaints data from both consumer organisations and community legal services.
"We know from our discussions with consumer advocates that the consumer concerns in some legal areas are greater than our complaint numbers suggest," he said.
An example he offered was the auto repair industry, for which the Commissioner received just 24 complaints involving lawyers last year.
Nonetheless, consumer groups heard far more stories from disgruntled vehicle owners, Mr McGarvie said.
In response, he wrote to all legal practices involved in auto repair claims and offered to review their forms and business processes to provide guidance.
"This allowed us to highlight where problems may arise for lawyers, so that fair-minded practitioners can see where they may be risking conflict with consumers and regulators," he said.
A similar approach has been undertaken with debt collection, the LSC reported.
The board has also developed a self-assessment audit tool to help practices benchmark their processes and reformed its handling of complaints and dispute resolution.
Overall, Mr McGarvie believes the new approach will help improve practices' client service.
"The benefits to both the profession and consumers of legal services may never be fully quantified by such small footprint regulatory processes, but that is one of the objectives of better regulation – fewer servicing mistakes being made and higher client satisfaction."