Perth market is 'logical place to be'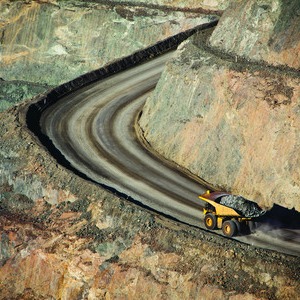 The resources sector may be on a down cycle, but global firm Hogan Lovells is confident in its decision to open shop in Perth 12 months ago.
Hogan Lovells entered the Australian market last year under the leadership of former Allens partners Tim and Nicky Lester, with greenfield offices in Sydney and Perth.
Global CEO Steve Immelt told Lawyers Weekly that weak market conditions in Perth did not phase the firm's leadership.
"Perth is a logical place to be," he said.
"We all know that [the energy and resources] sector is cyclical – we're certainly in a down cycle right now in terms of commodities, particularly oil pricing. This is just the way those cyclical sectors operate."
Hogan Lovells globally has a narrow focus on six sectors, including energy and infrastructure.
Mr Immelt suggested the energy and resources sector which drives the Perth market would eventually swing up again, and predicted it would be "an important sector moving forwards".
To an extent, he suggested cooler market conditions were an advantage for new entrants, as investing in a market at a peak time could be "extremely challenging".
Equally, he pointed to infrastructure as a continued growth area for the firm's Perth office.
"Infrastructure is less impacted by the cycle right now and infrastructure in Perth is certainly somewhere where we would look to add capabilities," he said.
In his view, the firm's global weight acts as a cushion for any cyclical downturn and allows the firm to take a long-term strategy.
"That's one of the benefits we have of having $2 billion in revenue – it allows you to take a long view on things and to make investments and have a period of build-out to realise that investment," he said.
Taking a broader look at the Australian market, he acknowledged that certain sectors were "well-serviced", but suggested Hogan Lovells had no intention of challenging major Australian players for domestic work.
The establishment of Australian offices was driven by clients, who expected the firm to have a footprint in all major markets in order to service cross-border deals, Mr Immelt said.
"Then, having felt that was something we needed to do, we were cognisant of how saturated the market was and we decided to have a more focused approach that would pick those areas that are most relevant to our global clients.
"We're not looking to compete with the strong Australian law firms doing commercial litigation, for example, at least not at this point."
In a difficult global landscape, where demand for legal services is shrinking, Mr Immelt sees cross-border work as a growth opportunity for firms.
"The market in Australia is challenging, globally the market is challenging, but one of the areas we have seen consistent year on year growth is cross-border activity including financing, M&A and disputes – that segment is one where Hogan Lovells is well-positioned and Australia is important for that," he said.
The firm announced its arrival in Australia in June 2015, and made its first senior partner hires in March this year.
Official launch parties, attended by Mr Immelt, were held in Sydney and Perth at the end of June.