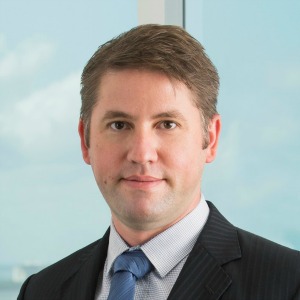 With Asian investors increasingly looking to the Northern Territory, Darwin's proximity to Asia makes it an ideal place to be, according to the only global firm with an on-the-ground footprint in the city.
Squire Patton Boggs officially opened a Darwin office in 2013, after working on a specific matter in the Northern Territory.
Speaking with Lawyers Weekly, Squire Patton Boggs partner Fabio Fior (pictured) said one of the the main drawcards for the firm was Darwin's proximity to Asia.
"Squire Patton Boggs has a very large network of offices throughout Asia, so we're able to make use of connections both nationally and internationally," Mr Fior said.
"There's a lot of interest from Asian investors, particularly around cattle and other infrastructure in the Northern Territory. So it's the right place to be, particularly when we're trying to leverage our connections and relationships with offices to the north."
While other global firms work in the Northern Territory, most operate on a fly-in, fly-out basis, which puts Squire Patton Boggs at an advantage, according to Mr Fior.
"There are a lot of smaller firms but I don't know that they're actively looking at the space we are. There are a couple of nationals that have offices up here as well, but we're the only global firm that's actually got a footprint in Darwin," he said.
"You do need to be on the ground to do the work here, which is not something that everyone has the view of, [so] other firms will do fly-in, fly-out."
While there are no other globals on the ground, Mr Fior said Squire Patton Boggs still experiences competition for work from the nationals and remote globals.
"There's no shortage of competition, that's for sure, but we think we've got a unique offering by actually being here and having locals working for us and having on-the-ground relationships."
Mr Fior doesn't predict that any other globals will establish Darwin offices in the near future.
"I think the trend is that firms are trying to consolidate footprints rather than expand footprints, which is why what we've done is quite unique," he said.
"So I don't see that there will be any other big global firms setting up here, because I think they'll take the approach that they can do it on a fly-in, fly-out basis. But certainly every other big firm will try and pitch for the big jobs up here."
However, Mr Fior said smaller firms are moving into the Northern Territory.
"There's certainly a number of smaller mid-tier firms that are leaving what are more difficult marketplaces, for instance South Australia," he said.
"We've had a number of South Australian firms coming up here because the legal market in South Australia is very tight, so there are a number of those [firms] that are certainly looking at Darwin as a great place of opportunity."
Squire Patton Boggs' Darwin office is headed by Mr Fior, who takes care of the commercial and construction practices, and Cris Cureton, who takes care of litigation and dispute resolution matters.
Since opening, the office has grown from three people to 12: eight lawyers and four support staff.