New chairman vows to boost brand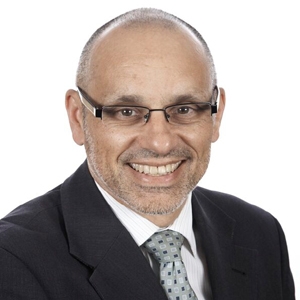 The new chairman of a Sydney-based commercial firm is seeking to shed its image as a conservative practice.
David Creais, the recently appointed chairman of incorporated law firm Bartier Perry, told Lawyers Weekly that one of his primary tasks is to change established notions of the firm.
"The current perception of Bartier Perry is that it's a very staid, conservative firm," he said. "It has been said to me on a few occasions that the firm flies under the radar; that it is a very well kept secret, although we have been around for 70 years and it has been a very stable firm."
Established in 1942, the firm has "changed shape" numerous times and became incorporated in 2007. Until now, though, the firm has never sought out the limelight.
"We have been going along in the background, without a profile," said Creais. "Really, we are a mid-tier firm now, but we don't have the profile that a lot of the other firms have. But we haven't been seeking the publicity or seeking the press. We haven't sought to put ourselves up there in bright lights."
Now, though, Creais - whose predecessor, Will Murphy, held the top job for 15 years - is determined to trumpet the firm's achievements in order to attract both clients and staff.
Part of this strategy, said Creais, is recognition that "flying under the radar" isn't necessarily the best method in the modern legal services market.
"We feel that we need to make ourselves a bit more known, so one of my tasks is to get the Bartier Perry brand out there and visible, so people can see what we have been doing for the last 70 years and why we are still here," he said.
"We want the word to spread that Bartier Perry is there, it is doing good work, it has good people, and that it is a place that is desirable either as a work place or for legal advisors."
One thing not on Creais's agenda, however, is expansion.
"We have no specific plans to become an aggregator or to become aggregated. We are very proud of the Bartier Perry name and tradition. We see ourselves growing organically, if we need to grow," he said.
"We have an organisational culture, as opposed to an aggregator model that seems to be present now, where one firm gobbles up another … You have all these people who don't necessarily fit together all being lumped together as a production machine, just to spit the fees out the other end."
Creais began his career as a law clerk at Potts Latimer. Between 1985 and 2001, he was a lawyer at A G Robinson & Associates before moving to Bartier Perry as a partner in 2001.
Will Murphy remains a director of the firm and has returned to full-time practice.