What lawyers can learn from psychopaths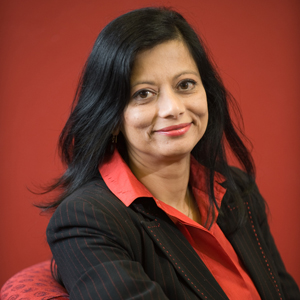 Adopting certain psychopathic traits could fast-track your legal career, a research psychiatrist has claimed.
Jayashri Kulkarni (pictured), director of the Monash Alfred Psychiatry research centre, said that antisocial traits may be a symptom of personality disorders like psychopathy, but they can also propel lawyers to the heights of success.
"Lawyers can learn from this group of personality traits, as long as they aren't taken to the extreme," she said.
Kulkarni singles out the antisocial traits of being driven, energetic and ambitious as contributing to the success of many lawyers.
The trait of lawlessness, on the other hand, is not common in the legal profession, said Kulkarni. However, some lawyers with an entrepreneurial bent may bend the rules to achieve a certain outcome.
"Meticulous lawyers are far from antisocial because they respect every bit of the law and one of the features of antisocial behaviour is disrespect for the law," she explained. "But lawyers at the other end [of the scale] are entrepreneurial and could twist facts without hurting anyone to get things done."
Well-adjusted lawyers have a repertoire of personality styles, including antisocial traits, that they apply to manage different situations, continued Kulkarni. But, when certain traits are dominant, like narcissism or a desire to succeed at all costs, it can lead to a professional's downfall.
"You don't want someone who has a personality disorder," she added.
Kevin Dutton, an Oxford research psychologist and expert on the science of social influence, believes psychopathic traits can be a mark of greatness in the legal profession.
He explained that mental toughness, for example, can help lawyers win a courtroom battle.
In his book, The Wisdom of Psychopaths, he identifies "seven deadly wins" of psychopaths – ruthlessness, charm, focus, mental toughness, fearlessness, mindfulness and action – which will also propel lawyers to the top jobs within their firms.
To further illustrate the tendency for psychopathy in the legal profession, Dutton points to Al Pacino's character in the 1997 film The Devil's Advocate. Pacino plays the head of a top law firm and advises his protégé to "be the hick, the cripple, the nerd, the leper, the freak ... don't let them see you coming".
Being chameleon-like and calculating is what links psychopaths with lawyers, according to Dutton.
"If there's one thing psychopaths have in common, it's the consummate ability to pass themselves off as normal everyday folk, while behind the facade — the brutal, brilliant disguise — beats the refrigerated heart of a ruthless, glacial predator."