Generalist, mid-level lawyers more attractive to regional firms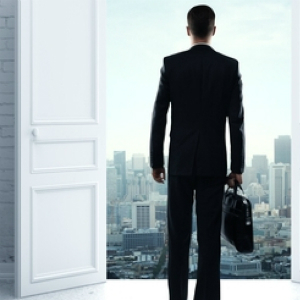 City lawyers seeking a switch to regional practice must have solid generalist skills and ideally about five years' PAE, the director of a South Coast firm has said.
Speaking to Lawyers Weekly, regional lawyer Deborah Langton urged city slickers looking for a sea change that will complement their career and family life to give it a go. She advised that at least five years' experience in general practice would put lawyers who wanted to break into regional arenas in good stead, adding that brushing up on broad legal skills would also improve hiring prospects and make the transition smoother.
"I think it's hard for people to start in a rural or regional practice if they're looking to get confident quickly, because they are looking at a diverse range of work," Ms Langton said.
"I would probably be looking at around five years to think about [making the move]. I think you have to have some level of experience before you can do it because you don't necessarily have the skill set [for] dealing with clients, the life and problem-solving skills," she said.
Conversely, Ms Langton believes the specialist skills of more senior practitioners can be difficult to transfer into a regional context.
"If you stayed in the city for 20 years, I also think it may be difficult, because you're going to have to retrain in a lot of different areas," she said. 
The former academic and in-house lawyer is the director of regional firm Carter Ferguson Solicitors, which services clients throughout the NSW South Coast and Goulburn. In a matter of 18 months, staff at Carter Ferguson have increased from four to 25 and are spread across Wollongong, Nowra, Kiama and Gerringong, in addition to an office in Goulburn.
Ms Langton encouraged those drawn to regional Australia to ask where and why they wanted to move; and then think about how they could leverage existing skills to get there. She highlighted the benefit of mandatory continuing legal education (MCLE) seminars to this end.
"Start to do some MCLEs in different practice areas to skill up on things like wills or conveyancing, because it will be difficult to find a rural or regional practice that doesn't require some type of skill in those areas," Ms Langton said.
"Even if it's not your main practice area, often the overlapping of files [means it is important to] understand what's going on when someone's away or sick," she added.
Many of Australia's regional hubs are undergoing a process of transformation as industries that once buoyed regional economies and kept whole communities on the payroll experience a downturn. While stalwart sectors like steel manufacturing in the Illawarra may face an uncertain future, there will always be an appetite in regional communities for certain areas of practice. Ms Langton believes lawyers with experience in wills and probate, family law and criminal law will fare better in finding work than other specialist counterparts.
"I would say it would be easier for a family lawyer to find work, or a property lawyer to find work, in regional areas than what it would be like if you were just an employment lawyer," Ms Langton said.
"If you just did employment law and that's all you've done, I think that would be more difficult. Or if you were just a commercial litigator, carving out a whole practice of commercial litigation in a rural or regional area would be difficult," she said.
Although Ms Langton considers generalist lawyers are better adapted to dealing with the bread-and-butter transactions of regional practices, she is quick to point out that there are core skills all good lawyers draw on to do their jobs well.
"The skills that you [need] to be a lawyer are the same, no matter what you're practising in. You have to have good skills in drafting and client interviewing; you have to be able to listen and understand. You have to be a good researcher and know where to find answers when you're not quite sure," she said.
In Ms Langton's view, the benefits of a move out of town are worth the risk. She noted that when lawyers embrace the challenges of regional practice they can be rewarded with interesting work, meaningful client relationships and a better way of life.
"It's more fulfilling working in a smaller space, with more contact with your clients, and it actually makes you feel like you are helping people. A lot of people choose to do law because they want to make a difference, and sometimes it's hard to feel like that when you're just churning and earning files," Ms Langton said.
"Sometimes people get a little bit burnt and disenfranchised with their choice to be a lawyer, but in a country practice it's nice and you're still respected in the community as well," she said.