Grassroots foundation of regional business strength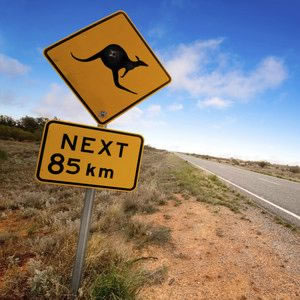 Regional lawyers who commit to their local circles are setting themselves up for success, the director of a country NSW firm has said.
Webb & Boland Lawyers has serviced its local region for over a century and shares 12 solicitors between two offices in Moree and Narrabri. The firm is one of the largest and longest-serving in the area. In the view of director Mark Houlahan, the recipe for business success in country Australia is the same as for individual achievement in a lawyer's career.  Community ties, both professional and personal, are paramount.
"Country people are very loyal. If they like you, they'll stay with you, but if you do something to upset them you won't see them around for much longer," Mr Houlahan said.
The firm has a strong commercial and agribusiness practice in addition to servicing individual clients for most personal legal matters. In the estate planning practice area, particularly, Mr Houlahan has seen growing demand for expertise. The trend, he said, has been observed from within Webb & Boland and also by a "major source" of client referrals - local accountancy firms.
"Our focus is definitely commercial in this firm, however the big growth area we have noticed is in estate planning. We spend a lot more time on wills precedents and attending seminars, having office webinars mainly to deal with superannuation, testamentary trust wills, family provisions act claims, so it's definitely a very big area," Mr Houlahan said.
Speaking of the professional services community in his local area, Mr Houlahan noted a strong representation of people who studied at the University of New England. Although he conceded that others of his "vintage" were more likely to have completed their tertiary studies in Sydney, Mr Houlahan suggested that the network and friendships forged at regional universities such as UNE offered an advantage to those professionals who chose to pursue their careers in regional areas.  
"Probably half our lawyers come out of the University of New England. The good thing about that is that in the Moree and Narrabrai areas there are lots of other professionals who have done time at that university, whether that be agronomists, teachers, accountants or within the banks," Mr Houlahan said.
"As soon as these graduates come to Moree, they do really have a social network here. And the importance of that is that they'll settle in much quicker because they enjoy their time out of the office," he said.
Mr Houlahan is a born and bred Moree local, and his childhood years were spent on a rural, family-owned property. Despite having ventured into the big smoke for academic pursuits, the director of Webb & Boland Lawyers said he always intended to return home.
"Although I went away for school and university, I always wanted to come back home and I never considered any other place home apart from Moree," Mr Houlahan said.
"Of all our lawyers I cannot think of one who does not have some association or connection with the district before they've started with us, and that's something that has worked well for us," he said.
Today the lawyer has clocked more than 35 years as a practitioner at Webb & Boland and is moved to turn his mind to matters of succession and his own retirement. While it is useful for the next guard to have existing community ties, Mr Houlahan stressed that a mixture of the right skills and experience would attract the attention of a regional firm.
"One of our lawyers decided to make a tree change and was formerly with Mallesons in Sydney, with an M&A background. While there's not much opportunity for him to develop those skills in Moree, he's a very skilled lawyer and will be able to transfer those skills to commercial matters here," Mr Houlahan said.
"If I was a person looking to make the move to the country, to make it work, you really have to be of a mindset to want to be involved in the community. Be prepared to do the extra bit to involve yourself and if you get on well with people, that will make the job a fair bit easier," he added.