New law schools must have right intentions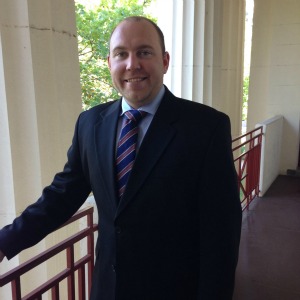 While an increase in the number of law schools available in Australia is a good thing for inclusion and diversity, it must not be done as a money-making scheme, according to the president of ALSA.
Speaking with Lawyers Weekly, the Australian Law Students' Association (ALSA) president Paul Melican (pictured) talked about the increasing number of law degrees on offer through various universities in Australia.
"Legal education has gone through a period of change over the last five to 10 years and we've had an increase in the amount of JD offerings, especially online offerings, that have come about," Mr Melican said.
"I think we're now up to about 42 universities that are offering law degrees, so it's been expanding."
While online offerings can be a positive thing for those who are working while studying, or who live in rural areas, Mr Melican said there are sometimes concerns around the quality of the courses or support on offer.
"There's probably a few online JD offerings, in particular, that there are some concerns around quality that have been expressed to me from various people doing those degrees, or from the face-to-face students in comparing what their course is with what the online offering is," he said.
"It might be a good offering in terms of the lectures that are available online, but then there's nowhere really to go for that extra support that people might need."
Mr Melican emphasised that universities looking to launch a law school must have the right intentions.
"The objective of the universities and the objective of everyone involved in legal education in Australia should be that we have a diverse set of law graduates and that we're minimising the number of people that are going through and not being successful," he said.
"It is a fine balance and I think that comes back to motivation. All these diverse offerings are fantastic, as long as it's done with the right motivation from the university, which should be to make sure that we have a diverse, well-educated set of law grads out there, rather than for the sake of making money."
Mr Melican said this is where people often question universities' intentions.
"I'd like to give them the benefit of the doubt but I'm sure there are people that are thinking about how much money could be made."
The relaxing of entry requirements is another concerning decision by universities, according to Mr Melican.
"It's fantastic that we can have a more diverse set of law students by opening up the entry requirements and offering more places," he said.
"It means people are able to do law that have never been able to do law before, which is great, and I especially look at things like having the online option means you can have people studying law anywhere in Australia that are going to top universities, which is great."
However, Mr Melican said the opening of entry requirements can result in students beginning a degree without good prospects of successfully completing it.
"Whilst we should be trying to open the opportunity up to as many people as possible, there is a concern that if the entry requirements are set too low, that too many people that are not capable of finishing the degree will start the degree, and they'll end up with a large HECS debt and nothing really to show for it," he said.
"That's more where I would be concerned; making sure that potential students are ready and aware of the commitment that is going to be required and making sure that they're capable of it."