In-house lacks career progression opportunities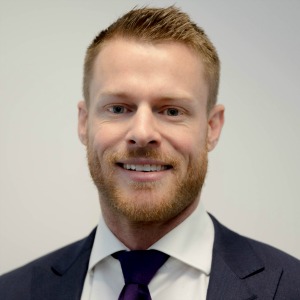 Before moving in-house, lawyers must consider their career progression and think two steps ahead to their next potential role, according to a legal recruiter.
In a recent episode of The Lawyers Weekly Show, Dolman Worldwide Legal Search & Recruitment general manager and in-house specialist Phillip Hunter said while there are many positives to moving in-house, a potential drawback is the lack of career progression opportunities.
"Career progression for in-house is one of the areas where we're seeing people becoming a bit more disenfranchised with making that move," Mr Hunter said.
"There are less opportunities in working in-house for the majority of businesses."
Unlike in private practice, where lawyers have many rungs of the ladder to climb over time, in-house teams are often small and don't allow for much internal movement.
"The majority of teams are around five to 15 people. With five to 15 people there is one general counsel, so how do you get to that position if that's what you want?" Mr Hunter posed.
"If the general counsel is relatively new when you're taking on a senior legal counsel role, how long is it going to be until you get that role? You've really got to have a look at that."
Mr Hunter said many in-house lawyers are taking on roles that aren't purely legal, if a more senior legal role isn't available.
"A lot more lawyers now are also considering more commercial roles. We're seeing lawyers pick up being the point of contact for the HR department or heading up procurement, risk and compliance, company secretariat," he said.
"People are moving out of pure legal counsel roles and into operational roles, strategy roles. We've seen a couple of clients take on COO roles as well."
However, for lawyers who want to stay true to their role, Mr Hunter said they often have to look at shifting companies in order to move up through the ranks.
"More often than not you'll find people moving out of a business due to a lack of career opportunities within the business," he said.
"I think it's important for everybody to keep their eye on the market and always understand what's actually happening with their competitors or in organisations that they're actually interested in."
Most importantly, Mr Hunter said, lawyers should always be thinking two steps ahead to avoid getting stuck.
"More often than not people are thinking – and should be thinking – 'Where will this role take me?'," he said.
"Because there are limited opportunities within the company you are going to be joining, you do have to think bigger picture, and sometimes that is outside."
Listen to the full podcast here.