More listed firms release FY16 results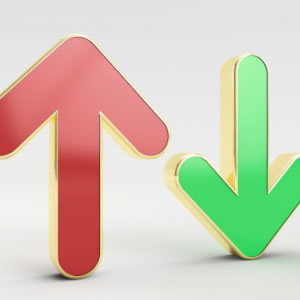 Following Slater and Gordon's horrific $1 billion loss during FY16, more listed law firms have released their results, with one posting an increase in EBITDA and another, a loss.
Xenith IP Group Limited (Xenith) and Shine Corporate Ltd (Shine) both announced their full year results to 30 June 2016.
Xenith, which comprises Shelston IP and Shelston IP Lawyers, commenced trading on the ASX in November 2015.
The company recorded pro forma revenue of $32.3 million during FY16, up 19 per cent on $27.0 million in FY15 and also up 8 per cent on its prospectus.
Pro forma EBITDA came in at $9.2 million, up 67 per cent from $5.5 million in FY15 and up 23 per cent on its prospectus.
"This is a very pleasing result and a reflection of the sustained efforts undertaken by Xenith's highly experienced staff and management team since the group's ASX listing in November 2015," Xenith managing director Stuart Smith said.
"It is particularly pleasing to report that the group exceeded its prospectus forecasts for revenue and EBITDA by 8 per cent and 23 per cent respectively.
"The company has achieved a great deal since listing on the ASX less than a year ago and is well-placed to build on its market position in FY17."
Meanwhile, Shine revealed its total revenue during FY16 was $151.5 million, up just 0.4 per cent from $150.9 million in FY15.
However, Shine halved its earnings guidance in January 2016 after announcing a trading halt in the wake of Slater and Gordon's troublesome year.
The revised EBITDA guidance announced in January was $24-$28 million, down from the $52-$56 million predicted in August 2015.
Statutory EBITDA for FY16 came in at $25.5 million as predicted in its revised guidance, representing a 43.3 per cent drop from $45.4 million in FY15.
"The performance in FY16 was significantly affected by the restatement of provisioning levels for work in progress and disbursements and debtors," recently appointed managing director, Courtney Petersen, said.
"This had a material one-off impact on results for the half year ended 31 December 2015, resulting in a total additional provision of $17.5 million and revised FY16 EBITDA guidance of $24-$28 million. The impact of this change to provisioning has flowed through to the full year which produced a statutory EBITDA result of $25 million."