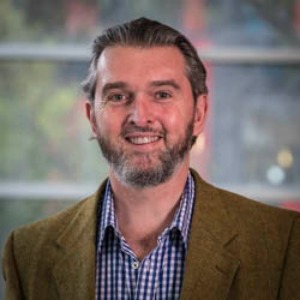 The strict requirements imposed by accrediting agencies on universities looking to establish a law school leave little room for differentiation, according to the dean of Swinburne Law School.
Speaking with Lawyers Weekly, Swinburne University of Technology's dean of law, Professor Dan Hunter (pictured), said legal education in Australia is very conservative.
"Legal education is incredibly conservative because the regulators and the accrediting agencies have a model of how they want lawyers to look," Professor Hunter said.
"What they do is they say, 'We'll give your law school the right to graduate lawyers if you conform with this particular set of requirements', and those requirements are really prescriptive in terms of the Priestley 11 and a series of other things which are often about replicating what is already out there in the marketplace."
Professor Hunter said that this results in all law schools looking very similar, because there is hardly any allowance for differentiation.
"What it means is that this idea of granting institutions the right to graduate lawyers without any exit examination – without any assessment as to whether that particular person can do the job of a lawyer – means that you end up with cookie-cutter institutions," he said.
"Every law school competes at the margins for being better than others, with slightly more online teaching, slightly more practical components or slightly more emphasis on innovation, but it's only ever slightly more in each case because it can't be a lot more.
"We can't do things which are genuinely innovative and strange because that wouldn't get through the accreditation process."
Professor Hunter's view is that if law schools were given more flexibility in terms of their offerings, they could complement that with exit testing to ensure that graduates were well prepared to work in the current legal market.
"We should have a lot more flexibility in terms of the way that the institutions deliver legal instruction, but then have a lot more emphasis upon ensuring the graduates of those institutions are actually able to do these things, because we don't do that at all currently," he suggested.
"If we had exit testing then every institution could be given a little bit more freedom and then we would actually look at whether or not a particular person graduating from an institution can do the job effectively."
Given the rapid rate of change in the industry, Professor Hunter believes that legal education can no longer be based on what has worked in the past.
"The accrediting agencies are august institutions that are run by very, very smart people whose professional lives are often behind them, or they got to that position of being very influential on the basis of practice over the last 30 years," he said.
"But that doesn't really mean that the practice over the next 30 years is going to look the same."
Instead, he believes that legal education needs to change to be future-focused.
"What I think every dean of every law school really has to do, is to say 'What are the particular skills and what is the particular knowledge set that students need to graduate with in order to be effective in the 21st century workplace?'," he said.
"There's much more freelance work, there's much more reliance upon technology, there's dramatic changes in the way that things are organised, there's business process outsourcing and electronic discovery, you name it, so that just means [there is] a different skill set and different set of knowledge content that law graduates need to have."