Global firm leverages regional specialists to stay competitive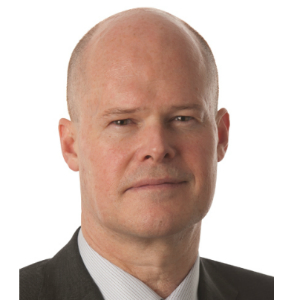 Quality over quantity is part of the exacting regional strategy Clifford Chance is applying to the Asia-Pacific region.
Clifford Chance currently holds the mantle of largest international law firm in Singapore, but Hong Kong-based partner Matthew Newick characterises the firm's network of global lawyers rather like an elite squad of specialists.
During a recent trip to Sydney, the litigation and dispute resolution partner spoke to Lawyers Weekly about keeping ahead of the competition on a global scale.
"We're small in Australia. Even in Asia, if you think about pure dispute resolution, there are 17 partners and 72 lawyers, which is quite a lot of people, but spread from Tokyo to Sydney and quite a few places in the middle.
"But we're populating ourselves with people that we think are first-class. The sweetest spot of our offering is when there is a cross-border element involved," Mr Newick said.
The firm hopes its integrated group of specialist lawyers can offer the kind of broad expertise needed to navigate multi-jurisdictional matters. Mr Newick suggested this strategy is the best way to handle the increasing complexity of arbitration matters and those tied to anti-corruption and bribery.
Clifford Chance has had a presence in Australia for five years. As the burgeoning markets of the Asia-Pacific and the disputes flowing from increased cross-border activity turn business attention to the region, a number of top-tier homegrown practitioners are looking to the more established global firms entering the market.
Sydney partner Angela Pearsall has observed the evolution of Australia's legal market as new global players have moved to enter the space. Having recently joined the firm from the Sydney office of rival Ashurst, she said the time has come for local lawyers to consider what differentiates their offering from the rest.
"The Australian market is a very mature market for legal services. With globalisation we've seen new entrants come into the market and that's created a lot more competition here and downward pressure on rates," Ms Pearsall said.
"To do the cutting-edge work within any jurisdiction, it's going to be critical to be able to tap into global perspectives, and for clients who have cross-border work across multiple jurisdictions.
"That was a very strong factor for me in making the decision to move to a firm that's much smaller in Australia but has greater breadth and depth internationally," she said.
Mr Newick is the former Asia-Pacific head of litigation and dispute resolution for Clifford Chance, having handed the reins to Singapore-based Nish Shetty last month.
He offered the various cross-border issues tied to deals in Australia's mining and resources sector as an example of the appetite for regional experts, whose network of services Clifford Chance offers clients, adding that international arbitration for bilateral investment treaties is an area where the firm has shown particularly strong performance.
"The question is how can we help that Australian [clients] or clients in other countries find recourse in international arbitration – in that area I think we've really stolen the march," Mr Newick said.
"Our sweetest spot is where there is a complex cross-border element. Where we're small in Australia, we're much bigger regionally, and the Australian piece is part of the regional team."
Ms Pearsall underscored the need for firms in Australia's legal market to offer something unique to clients – something that will drive their attraction to both clients and legal talent.  
"I think it's going to be increasingly very important for the firms here to be offering clients a very different product to what's widely available here in the market," she said.
This year Clifford Chance ranked at number 10 in the Lawyers Weekly Top 25 Attraction Firms survey.
Correction: An earlier version of this article said Clifford Chance had 18 dispute resolution lawyers in the Asia Pacific region, this has now been amended to the correct number of 72 lawyers.