HSF outlines key growth strategies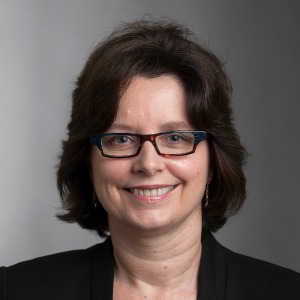 After being crowned the most desirable firm in Lawyers Weekly's Top 25 Attraction Firms 2016 ranking, Herbert Smith Freehills has shed light on its key growth strategies.
Speaking to Lawyers Weekly, Sue Gilchrist, HSF regional managing partner – Asia and Australia, said the firm will be ramping up its focus on five primary strategies over the next 12 months, to attract and retain more clients and staff.
"We've got five key strategies globally," Ms Gilchrist said.
"Number one is around clients, sectors and products. That's really making sure that clients are at the centre of everything.
"You've got a litigation department, a corporate department or whatever. We've flipped that to say the focus should be about the clients and their needs, so we need to understand the client and their particular business really deeply but we also need to understand the sector that they're in really deeply."
Ms Gilchrist said one of the ways HSF is meeting these needs is by advising clients on key trends developing in their particular industries.
"One of the things clients find really valuable is, without giving any confidentiality away, is knowing what other players in their sector are doing. It helps build up the understanding of trends because they're not always going to get access to that broader sector that they're in, even though they're right in the middle of it.
"What we're doing in that clients, sector and products strategy stream is more formality around the way that we make sure we are completely on top of clients, their businesses and their sectors. We have formal roles for sector leads, we are continuing to have formal roles for client relationship partners, and the roles they play in those aspects are very highly valued, recognised and rewarded and we're getting really good feedback from clients that that is a real differentiator."
The second strategy HSF is implementing is around people, performance and leadership, according to Ms Gilchrist.
"We've got a really good track record of high engagement scores for our people, but we want to ensure that continues to strengthen," she said.
"In a market where there's so much going on [and] there is the client pressure around how we staff matters and so on, we feel like internally we need to focus even more on making sure that our people are engaged and are performing at the exceptionally high levels we expect and our clients expect.
"We're also very focused on diversity. The expectations of lawyers and our business service people coming in are increasingly high, so that's another thing that comes under that strategy stream."
HSF's third strategy is focusing on service delivery, Ms Gilchrist said.
"This is the real looking to the future stuff, and [asking] 'How do we need to be structured to be delivering our legal services in a way that fits with clients' needs?'," she said.
"Some of this is responding to clients' needs around some of the more streamed work. We've developed our own Alternative Legal Services business. Also legal project management is another area, in terms of service delivery, that we're delivering to the clients.
"Another part of our service delivery is needing to be nimble and flexible to meet clients' needs."
Ms Gilchrist said the fourth strategy stream is around innovation and technology.
"Innovation and technology is related to service delivery but part of what we're trying to do is not just look at it in terms of 'what new technology can we plug in?', but to have a culture of innovation in the firm and a safe-to-fail culture so that people are actually responsive to clients and potentially working with clients and helping to develop new ways of doing things," she said.
Lastly, HSF will have a firm focus on platforms over the next 12 months, Ms Gilchrist said.
"Platforms is about working out where we need to have a physical office, how we can meet clients' needs in certain markets where we may not actually need to be physically there," she said.
"Related to that is [asking] 'How can we service clients' needs across the whole Asia-Pac region?'."
To find out who else made the cut in the Top 25 Attraction Firms ranking, click here.